Howdy !
01 Sep - Tropical Storm Ernesto passed over us yesterday and last night. Lots of rain and sometimes high winds but no real damage. North Carolina got lots of flooding, and now Washington, D.C., Maryland and Deleware are going to be in for a LOT of rain (floods) today! Our architect, Tom Lee, showed up with the next-to-final plans for the addition to our house here in Myrtle Beach. Looks like we'll also get space for three additional rooms in the "attic" portion of the addition, which pleases me very much. I can finish them off at my leisure over the next few years.
03 Sep - I'm still "playing gardener" here in our Myrtle Beach yard. I've been planting lots of ligustrum, which is a dense bush that makes a great hedge. I planted several of them a couple of months ago, and sprayed them with MiracleGrow every week or so, and they are really growing quickly. Over the past two days I planted some additional, smaller ligustrum plants in between the ones I planted a few months ago, so I will have thicker bushes - faster. Tomorrow I'll run over to Karen and Chuck's house and plant the final seven bushes that I dug out of their old, overgrown gardens. I'll be planting them along the side of their house (by the dining room). Their old gardens are now replanted with towering, beautiful palm trees. They had a professional come in and do that. They're also adding an extensive yard sprinkler system (they call them "irrigation systems" down here).
04 Sep - Dale's Birthday ! 29 years old today! Really! Would I lie ?

05 Sep - Dale had to go to the doctor today to check her wrist. Boy, what some people will do to get out of mopping the floors! The wrist is healing okay, so we're now off to Florida, driving her PT Cruiser. It's a late start (12:45PM) so it'll be late when we arrive at the condo.
06 Sep - We're in Bradenton! Arrived last night just after 10PM. Only 9 hours and 7 minutes actual driving time, with 30 minutes for stops. This is "in-between seasons" so there aren't many people here at all. The parking garage is almost empty. Today is going to be a "lazy day". It has rained off and on all day. We had lunch at the Mexicali Restaurant on Cortez Road (our street). Good food. They advertise that they host a Mexaroke (karaoke) night on Thursdays so we'll drop in tomorrow night and see what's what. If you hear reports from the U.S. Border guards that thousands of illegal immigrants are crossing back over into Mexico, it means that they asked Dale to sing !

Dale's hand is healing well, says the doctor (yesterday). It still has a pukey green color on the back of her wrist but the black-and-blue color on the fingers has gone away. My boat is still floating. It looks lonely! When the Snowbirds are here they get their boats out of storage and fill up most of the docks. Right now our boat is the only one in view from our condo window, although there are a couple more boats at either end of the canal. I'll start the boat up sometime while we're here, to charge the batteries.
Don Smith got me started on doing those "SUDOKU" puzzles in the newspaper several months ago, and now I look forward to doing them every night. I know that I'm really hooked because I just bought a magazine/book full of them! There is a another series of books full of Suduku puzzles and I'll probably "graduate" to buying them all. The one I just bought included a page with the 81 blank cells (nine 3x3 squares) that is coated with plastic, so you can write on it with dry-erase pens. That way when I screw up, I can erase and start over :-) Actually, I'm getting pretty good at solving them. We're going to the movies tonight. Since the Snowbirds aren't down here yet, and the summer tourists are gone, the traffic is light and not many people to create lines anywhere. This week is supposed to be hot and muggy (same as Myrtle Beach) so we'll be spending time lounging around the pool, and I want to go to the beach and float in the Gulf waters. Oh yeah!
07 Sep - Dale and I went out to the Olive Garden for dinner and then back to the Mexicali restaurant, the one that advertised that they held a Mexaroke (karaoke) night. We thought it would be spanish songs and the place would be filled with hispanics. Nope! What a gip !!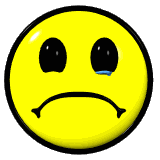 It entailed a couple of women running a regular karaoke system. One sang well; the other was off key. I guess the Mexicans didn't show up because they thought that Dale would be singing!
09 Sep - We saw the Atlantis Space Shuttle blast off for the international space station!!! Of course it launched from the Kennedy Space Center on the other side of the State, but it was clearly visible from our lanai (porch)!! Since our lanai looks out on the Palma Sola Bay, a part of the Gulf of Mexico, we thought that the lanai faced directly west. It doesn't. It faces mostly north. When the shuttles blast off on the east coast of Florida, the trajectory is north, and we clearly saw the smoke/vapor trail in real time, while we were also watching it on TV! Very exciting, especially since they had a camera attached to the shuttle itself, so we could see the earth quickly dropping away on TV and simultaneously see the shuttle rise higher in the sky from our lanai. Barbara and Steve Graham said that they saw a night shuttle launch from our lanai once. It looked like an amber street light going up in the sky. Now I'm going to pay close attention to any future launch schedules!
It seems that the "red tide" has reappeared. Not as bad off Anna Maria Island but it is heavy starting at Longboat Key, all the way past Sarasota etc. We had lunch at the Beachhouse on the island and coughed a bit; suddenly realizing that the red tide was more than just a newspaper story. Luckily it wasn't all that bad.
10 Sep - Was sitting in the kitchen doing a SuDoKu puzzle this morning at 10:56Am when an earthquake hit!! I thought "that's odd" and then realized that our concrete building was actually swaying!!! The earthquake lasted about 30 seconds. I went outside. No one else was around to ask if they had felt it too. Dale hadn't slept well last night and was napping, so didn't put the TV on to see if there were any reports. When she woke up I told her about it and we turned on CNN. Yep! A rare Gulf of Mexico earthquake! 250 miles SW of us!!
11 Sep - Not much going on (and that's fine with us). We've been at the condo since the 5th, mostly resting, sometimes not even leaving the condo at all. Lots of sunshine but big thunderstorms every day with heavy rain. We've been reading, doing crossword and SuDoKu puzzles, or playing on the computer. Dale's cousin Janet is dropping by today. This afternoon we'll go to the local Bealls discount store -- monday is "Senior's Day Discounts" and we like to roam around. It rains here almost every day. Sunshine, then thunderstorms with very heavy rain, then sunshine again. The Brockways are coming down from Homosassa tomorrow and we hope to go out on the boat. If so, I sure hope we don't get caught in one of these storms.
12 Sep - Had a nice visit here with Pat & Wes Brockway but the weather was just too unstable to chance going out on the Gulf with the boat. We went to Rotten Ralph's for lunch at the north end of Anna Maria Island. They were going to lose their lease because the marina wanted to expand but their plans were delayed so Ralph's will stay there for a while. They have just signed an agreement to establish a Rotten Ralph's on the Bradenton Beach fishing pier when it is refurbished, next year. That will put them much closer to our condo. I absolutely MUST start the boat up tomorrow and charge the batteries. I'd love to take it for a spin out to Egmont Key (old Spanish-American War fort, a lighthouse, pristine white beaches, etc) but thunderstorms have arrived out of nowhere this past week and I really don't want to chance it.
14 Sep - Dale's wrist is healing well but still hurts her at times. She has another doctor's appointment in Myrtle Beach next monday. My poison ivy/sumac rash is gone and I'm no longer itching, but I still have a couple of very small patches of skin that are still regenerating (on my wedding ring finger of all places). I had to take my wedding ring off (first time since October 1962) and I'll probably take it to be resized when we return to Myrtle Beach. I spent the afternoon bringing "stuff" down from the condo to the car. We bought a Thule cartop carrier months ago and never used it, so this will be the test to see how it works. It's a heavy fabric, watertight container that holds about 13 sqft of "stuff' on the roof. Went to Cortez Kitchen tonight, a local waterfront bar/cafe/restaurant in the fishing village of Cortez. It's about one mile down the road toward Anna Maria Island, so it's essentially our neighborhood "bar". Rustic, which is how I like it: boats tied up at the piers; fish packing plant next door; working people and a mix of touristas. Perfect. Them thar bourbon & cokes really tasted great!

16 Sep - Drove back to Myrtle Beach all day yesterday, The Thule car top carrier worked very well. Waterproof too! Picked up our mail and found a letter from Janie saying that Ed is doing much better. Great! Now if we can only get a correct e-mail address for them! Also heard from Davide, Enza's brother. Enza has now moved back to Brindisi to take care of Gilda (she had a stroke many weeks ago). Enza's company, a chain of high-end woman's shops, transfered her to their Messagne store. Unfortunately her long-time boyfriend Ignazio did not want to move from Salerno with her. Enza's been gone for over ten years so she says that she doesn't know anyone and has to rebuild a network of friends. I think she's planning on joining a gym to start meeting people.
19 Sep -I've been catching up on yard work since we got home from FL. Today I sprayed MiracleGrow on about one-half of all my plants and bushes and I'll buy some more tomorrow to finish the job. This will be my last fertilization for the growing season. I still have tomatoes on the vine (cherries and some Romas) as well as jalapenos, cayenne and habaneros, all doing well! I expect things will continue to grow here in Myrtle beach for at least another month or so. I even planted a new tomato plant yesterday, just to see how it'll do (I bought it at Lowe's so it's already over a foot high). We've also been having a good amount of rain and with the cooler temperatures the grass and other plants are doing well. I say cooler, but the weather is still hot and sunny -- it's just not that terrible muggy/hot weather we experience throughout each summer.
20-22 Sep - Dale's been nursing her broken wrist. We went to the doctor and he said that it's healing well but she now has to do some exercises/rehab. He says that she'll be able to dispense with the wrist brace somewhere around the 12th of October. Then she'll have to start an exercise/rehab program with a therapist. Tom Lee stopped by the other day and gave us our final architecdtural drawings/blueprints for the house addition. Charles Knipper, Freddie Knipper's brother (we knew Fred in Italy 1977-1980) has a construction company here in Myrtle Beach and he is arranging for us to use his engineer so we can get the engineering plans done at a reasonable cost. The engineer figures out the structural loading on walls, roofs, etc. It will be a while since the engineer is about to have a baby -- probably won't be ready until December at the earliest. We're in no hurry. By the way, Freddie is now the Fire Chief at Duke University! And we knew him when he was so young ....
23 Sep - In a few minutes Dale and I will be driving from Myrtle Beach up to Macon, North Carolina (Lake Gaston, on the Virginia border)to visit with Sue & Tom Peterson. It takes about 4H 30M to get there. We'll visit with them until the 26th, and then we'll fly Southwest Airlines to San Antonio, TX from the Raleigh-Durham airport. We're going to have a San Vito, Italy, reuniuon with friends and others who were also based in Brindisi over the years.
23-26 Sep - What a great visit with Tom & Sue! On the 24th they took us into Raleigh, NC, and we visited the NC State Fairgrounds, where they have a huge fleamarket! Lots of very interesting items, from antiques to regular garage-sale stuff. Unfortunately for the vendors who were outside (there is a large building also) it suddenly started to rain heavily, accompanied by high winds, and eveyone ducked under tents. That is, Tom and I did. When Sue and Dale found us, they were soaked! They were under a tree before making a break for the car! The rain stopped and we continued our perusal of the wares inside the big building. When we emerged the sun was shining again (also very humid)! We then went to the Yates Mill park where there is an old mill and a very unusual welcome center. A replica of what would be a piece of a huge-diameter water wheel is attached to the upper levels of the building's atrium, hanging from one end of the wall to the other wall. We topped off the day with a dinner at the Middleburg Steak House, an old log building with lots of atmosphere and great food, not to mention great service and friendly owner-managers. On the 25th Tom and I spent a lot of time with his Internet Provider (ncol.com), taking his Linksys router to their office to get it programmed to their specifications. Unfortunately the technician changed the password so we can't view any of the settings, but it works! Tom later set up Sue's laptop so she now has wireless capability. On the 25th Tom & Sue drove us south to the Raleigh-Durham Airport for our 3:55PM flight to San Antonio. What service! They offered to drive us to the airport and pick us up when we returned, and we just couldn't resist!


Many thanks, guys!
26 Sep - After an hour's delay in Raleigh-Durham because the plane was held up in Pittsburg (or something) we had a stopover in Nashville. Luckily I had made reservations that gave us some breathing room in Nashville, so we (and our luggage) were able to make it to our next plane with no problem! On to SAN ANTONIO! Yippee! Chuck & Penny Crowell met us at the airport and had us at their house ("The Hacienda", I call it) in no time. They live about 15 minutes away in a beautiful neighborhood with lots of live oak trees that remind me of the monkeypods in Hawaii! The trees have large canopies like an umbrella, and the inside of each tree is "open" (not many leaves on the branches)!
27 Sep - The beginning of another Tex-Mex gastronomical pleasure trip! Yes, ladies and gents, after enjoying a restful morning on the patio watching the many birds and squirrels on the feeders, we were off to downtown San Antonio and the El Mercato shopping district! Lots of Mexican goods; very colorful and the prices were good too, probably because it wasn't the high tourist season. Then it was a late lunch at La Margarita next door, one of the best Mexican restaurants in town. We had a great outside table, lots of ambience since the surrounding buildings look like an old Texas/Mexican border town. Great for people watching too. There were no morsels left to eat on my plate when the waiter asked with a smirk if I was through. He knew! I was thinking about licking it to make sure I got the full taste experience! My mouth waters as I write this!
28 Sep - a leisurely day. This night we all attended the first reunion for people who were assigned to the San Vito dei Normanni Air Station (Brindisi, Italy). Dale and I were there from 1977-1980 but the base history ranged from 1960 until it was closed in the late 1990's. Afterwards it was used by U.S. military Special Forces involved in the Bosnia and Kosovo conflicts, but was eventually turned over to the italians, and our famous Elephant Cage antenna (a huge Circularly Distributed Antenna Array - CDAA) dismantled. The reunion was held at the Gateway Club on Lackland AFB and we had 65 or so attendees. Not bad for the first effort. We saw lots of people we remembered, and had a great time.
29-30 Sep - A visit to see John Crowell's house and then downtown once again! Apparently San Antonio closes off several downtown streets, including part of Houston Street, on the last weekend of the month, and vendors set up a sort of flea market. Again, a really enjoyable experience walking in the streets and seeing all the wares, rare flowers, etc. We visited the Buckhorn Saloon and Museum, open for 120 years with the largest collection of animal horns - to include the record holding longhorn steer. The Texas Rangers Museum is also now a part of the Buckhorn! Lunch on the Riverwalk! Oh yes, the gorgeous Riverwalk with its river boats still full of tourists, and lunch at the Casa Rio, under one of the many colorful umbrellas right on the river! The food looks so good I have to take a picture of it before ruining it by eating it! This was the first of several Tex-Mex lunches (Ya gotta get it while it's available)! The trees are still green and full, the flowers and other greenery still bright and healthy, the many restaurants full of people, the mariachi bands wandering from table to table, and the architecture of the surrounding buildings a mix of modern (Hilton) and refurbished "Texas Town". Best of all, Penny was able to negotiate the Riverwalk, stopping along the way for a rest here and there.
(We're staying until 03 October - see next month's "news" too).
| | | |
| --- | --- | --- |
| Love, | &nbs; | Regards, |
| Dad & Mom | &nbs; | Barry & Dale |
---