| | | |
| --- | --- | --- |
| | "Crotty News" Postings for: October 2009 ! | |
---
Hi!
Another month zipping by! We have lots of dates to celebrate too!



Me (Barry) ! (2nd), Kristen King (3rd), Don Smith (4th), Joe King (6th), Sue Smith (8th), Tim Wright (9th), Jessica Zuback & Allen Wedge (11th), Linda Pacheco (12th), Taka Mori (20th), Fred MacDonald & Jason King (21st), Claude Bourque, Pat Bunnell & Sue Peterson (25th), Charlie Bunnell (27th) and Steve Fields (28th)! Whew!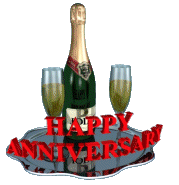 Deanna & Claude (11th)! Us (Dale & Barry) (22nd) ! Rene & Jay (23rd)!

Thursday - 01 October - After saying goodbye to Deanna & Claude this morning (they're on their way to Montreal) Dale and I took a few miles drive south to the Sluice Point bridge to Surrette's Island. It's just something about this area that is so peaceful and unspoiled. I assume that there have been a lot of changes in the area in the 85-90 years or so since my grandparents moved to the USA, but a lot of it looks just like it did when I was here as a 7 year-old (1950). Lots of woods, streams, farmland, etc. I like the grassy meadows and inlets that surround us wherever we drive. They have strong tides here and, as they come in and go out, the water runs rapidly under the bridges. After taking a few pictures we headed back north to Amirault's Hill, stopped at the Hay Stacks, and in Tusket, before ending up in Yarmouth for a walk around the downtown. Then it was off to Cape Forchu before doubling back to the CAT (ferry) at the harbor. We left at 3:55PM (2:55PM Eastern Time) and the trip was uneventful. Arrived in Portland, ME, where it took forever to get through the Customs line. The people who guide your car to a particular line aren't doing it to get you through quickly or to evenly allocate cars to Customs officers; they just want you out of THEIR way. When a Customs shack opens up a new line, the best thing to do is pull out of your line and head to the newly-opened one. Otherwise everyone and their brother that were behind you are now way in front of you! Finally arrived back in Kittery at 10:20PM!

Friday - 02 October - My Birthday! Yup, 66 years young today! Took Uncle Bob and Aunt Dot to see her daughter Paula Jo, who lives in Laconia, NH. What a great drive it was! Beautiful views of Lake Winnipesaukee as we drove through the little towns along the way, starting at Alton Bay! Paula took us on a tour of the area, as well as downtown Laconia. She also brought us to a farm where we picked different types of apples in their orchards. At the famous Weirs Beach we watched the M/S Mt. Washington cruise boat pull in to the dock. It has to be something like 50 years since I've been here and it is still as beautiful as I remembered. I'd love to come back in the summertime and take the cruise along the lake!

Saturday - 03 October - It's rainy outside but we drove to Freedom, NH to visit with Alice and Charlie. We had a wonderful time (as per usual). We spent the day inside, although I did go out and take a few pictures of the foliage. We thought that the leaves would have all changed colors by now but everything is still mostly green. We drove back to Kittery late at night and it was a nightmare! No lights on their main highways, plus the rain made everything look darker and hard to see the road markings.

Sunday - 04 October - Drove down to Malden to see Paul & Dot. Stayed for the whole day! Wasn't getting any answer to the doorbell so we rang Ricky's bell (downstairs) not expecting anyone to answer since we hadn't seen hide nor hair of Ricky for the past few years! We got a very irritated "WHAT?" after pressing his doorbell a million times :-) Anyway, he dragged himself to the door and let us in. Must have been a hangover! Paul was babysitting Jayden. Courtney and Oswaldo arrived later, and RICKY and Michael too!! We ordered "chinese" from Pei's restaurant (wonderful!). Pei is still recovering from surgery but is doing fine. She just can't go out/move around a lot, so we talked to her on the phone and we'll see her the next time.

Monday - 05 October - Drove from Uncle Bob's trailer near the Kittery Outlets to their home in Kittery Point to say goodbye. Uncle Bob had a surprise for us. He had purchased a like-new used car from a local dealer. Unfortunately when I started it up it knocked badly. Turned out that an engine rod was knocking. I told him to contact the dealer immediately. (The dealer turned out to be a stand-up company and they replaced the engine for him a few weeeks later, at no cost to Bob). Drove from Kittery to Glen Burnie, MD today. Made excellent time - no problems. Staying with Joe & Sharon King again!

Tuesday - 06 October - It's Joe's Birthday! In honor of this occasion I suggested that we go out to breakfast (an "inside joke" - Joe always wants to go out to breakfast whenever they visit us in SC, and I adamantly refuse to go :-) !! So, off we all went to Bob Evans in Glen Burnie. Not bad at all! Then we headed to Fort Meade! Once we retired from NSA we no longer had government ID cards. It's like you never existed as a government employee at all. Fourty-plus years meant nothing? The military gets "retiree ID cards" which are helpful in many instances when you wnat to use certain "facilities". Anyway, finally, the Defense Department authorized civilian retiree cards and Ft Meade was one of the places you could get one. Turned out to be quite easy to gain access to Ft. Meade (unlike the years after 9/11 2001) and Dale, Joe and I were able to get ID cards with no problem. We can use these, for instance, when we are in Hawaii, at the military hotels, campgrounds, parking lots, etc. And when we want to drive on to military bases we hnow have an ID card to flash.

Sharon worked for a nationwide homebuilder until the economy tanked and the company decided to close their Maryland offices. When they were doing well and they wanted to refurbish their offices, the company used to just throw away all the "old" stuff and buy new furniture. This time they decided that they would allow the employees and former employees to come in and take whatever selected furniture, cabinets, etc that they wanted. We drove over with a trailer and, in addition to the stuff that Joe & Sharon wanted, Dale liked two huge, heavy sets of "lateral" storage cabinets. These are top-of-the-line metal office cabinets! They let us have them.

We decided to go out to dinner and Joe & Sharon knew of a restaurant called "Annie's" in Kent Narrows, across the Chesapeake Bridge from Annapolis. Really excellent! Outstanding ambience! Food was good too!

Wednesday - 07 October - The famous "A5 Reunion" at Blob's Park!!! For those of you who don't know: "A5" was the pre-eminent organization at the National Security Agency at Fort Meade where Joe King, Dale and I spent most of our careers. "Once an A5-er, Always an A5-er"! We won the Cold War, but if I tell you more then I "have to kill you" :-) Anyway, for several years we have attended the reunion at Blob's Park, a German hofbrauhaus-styled building off Route 175. The place was sold a few years ago, just before the economy tanked, and it was to become a housing development. Last year's reunion was held on Ft. Meade (we didn't go). Fortunately Blob's Park has been reprieved and we look forward to seeing our old co-workers/friends there for at least a few more years to come!

Thursday - 08 October - We spent the rest of the day getting the PT Cruiser ready for the trip back to South Carolina. Joe and I unbolted one of the cabinets into two sections and, somehow, stuffed them inside the PT Cruiser. I used the cabinet drawers to pack odds and ends that we had picked up during our trip. Later Joe, Sharon, Jason, your mother and I lifted the other, empty cabinet on top of the PT Cruiser's roof racks and tied it down with over 250 feet of rope! We used every available inch of space in the PT Cruiser for our other stuff. I took pictures. It's as close to Beverly Hillbillies as we could get without having a Grandma and a rocking chair on the roof :-) Helped Joe clean out some of the stuff in his cramped, second-floor office. We filled up his trailer with old books, old computer monitors and other "stuff".

Friday - 09 October - We took Joe's trailer to the Glen Burnie recycling center and dumped it; then made our "traditional visit" to the Glen Burnie Harbor Freight store where I picked up a few things I might need in the future :-) Departed later and drove to Kathy & Tom's house in Woodbine! Kathy and our old friends & neighbors, Mike & Melissa Gallagher, put on a really nice dinner!

Saturday - Sunday - 10/11 October - Cool day on saturday but we all went to Jessie's soccer practice in Westminster. I took some good pictures of all the kids making their "shots". Then we all went to Thurmont for the annual "Color Fest", where the entire town turns itself into one giant craft fair! We all had dinner later at a restaurant in Frederick! On Sunday, Jessie's birthday, we all went to the National Aquarium in Baltimore. I never liked Baltimore City itself but the inner harbor area, where the aquarium is located, is very nice! We had an excellent time at the outdoor bar/snack area in front of the old power plant! Then to "On The Border" mexican restaurant in Columbia, MD! Excellent!!

Monday - 12 October - Drove back to Myrtle Beach. The PT Cruiser is aptly named: it cruises along almost effortlessly. We were passing cars more often than they were passing us, and whenever we passed another PT Cruiser they would do a double-take! Had no problems driving back to South Carolina with the heavy load, but we were really nervous the whole time because we had heavy rain all through North and South Carolina! Arrived safely and went out into my veggie garden where I picked a bunch of tomatoes and hot peppers for my late-night dinner. Mmmmmm!

Tuesday - 13 October - I'm trying to go through the over 300 e-mails that accumulated in my Inbox while we were away! Three weeks - a bit longer than I like to be away but it was a lot of fun. Had a great time in Nova Scotia with my french-acadian cousins, and also in New England even though the foliage had not yet turned as colorful as it will be in a few more weeks. Next year we'll know better: the peak for viewing the colors is around 12 October or afterwards. Taking it easy today, although unpacking the car was a bit "more complicated" than usual. We were able to drive into the garage last night, after I disconnected the automatic opener from the garage door to make the door raise up higher, but this morning, after I emptied the inside of the PT Cruiser, the tires weren't as "flattened out" and it was too high to drive back outside where I had originally planned to use the plentiful space in the driveway to remove the cabinet from the roof !! So I placed two 2x6 boards next to the rear roof rack on the PT Cruiser, and anchored the other ends of the boards in the space/crack between my Dodge RAM's lowered tailgate and the truck bed, and slid the cabinet down the boards to the truck bed (the RAM's truck bed is fairly high so it wasn't like a "vertical drop" and the weight was surprisingly easy to handle :-) Later, your mother and I eased it back (horizontally) off the truck bed and when it began to tilt a bit, we slid it down vertically onto the driveway. BOY are we GOOD! I think I'll wait for more help before moving it into your momma's Hobby Room!

Wednesday - 14 October - Dale and I moved the cabinets from the garage into her hobby room today. I used a hand truck so it wasn't anywhere near as difficult as I thought it would be. She's out shopping and I just finished putting the second cabinet back together again. Looks great. She'll probably spend the rest of the day (and who knows how much longer) happily moving her hobby stuff into the drawers. I just took my Dell computer apart and replaced the battery on the motherboard. The computer remembered most of the system stuff that it had in its "BIOS", but I ran a setup routine from bootup and typed in the missing info by hand. It rained all day today (and yesterday). I want to cut the grass but will have to wait a while. Ratz!

Thursday - 15 October - Karen & Chuck coming over to dinner tonight! We try to do this once a week.

Friday - 16 October - Alice and Charlie sent us their itinerary for their trip to Florida 07-14 January. We'll meet them at the airport! Looking forward to it already!

Saturday - 17 October - I am definitely old and feeble :-) Joe called me the other day and said that his homowners association notified him that his lot was overgrown. I went over there today with my old Chevy S-10 pulling my garden tractor on my little trailer. My back aches and my hands hurt, and I wanna go lie on the couch and have Dale massage my poor body (oh yeah)! Somebody had been dumping their hedge, bush, pampas grass cuttings and other yard waste on their lot, and many of the bushes that Joe and I had hacked down months ago had grown up again. The new-growth saplings/trees/bushes all grew out of pointed stumps that were a few inches above ground (we chopped them down at that level last year), so they would have put holes in my tractor tires. I spent several hours digging out the stumps up by hand since I forgot my axe. I did bring along a limb cutter, usually used for cutting high limbs off trees but this time it worked great for cutting the roots/stumps off several inches below ground level after I dug a hole around them. When I finished the lot looked really clean: nice and neat. I'll drop by every so often to keep it that way. I enjoy doing landscaping, especially when you can see a big change in a short amount of time:-)

Also heard from Wes Brockway today. They've been refurbishing and expanding their pool in Homosassa, FL. Pictures look great. We'll try to drop by the next time we're down there.

Sunday - 18 October - I went back to Joe & Sharon's lot and trimmed off some low-hanging tree limbs that had made it difficult for me to mow (I had to duck all the time). I filled up the truck bed again with all the branches, so I made my second run of the day to the dump before coming home. I also hacked back the remaining saplings that were near to the tree trunks. I left some saplings that were in a little gully -- they looked "right" leaving them where they were. Since I dug up the sharp/pointy roots, I can now bring the mower over every few months and keep everything neat, without any effort.

Monday - 19 October - Wow! What a surprise I received from my brother, Mike, this morning. A friend of his went to buy a dog in North Stratford, NH and the owner of the kennel is one of our old childhood friends: Elaine McGuire Dunkerly !! The McGuire family ran the McFadden Memorial old age center in our home town (Malden, MA) and they owned a wonderful vacation home right on Lake Nabnassett. Paul & I were invited there several times during summer and winter getaways. It was wonderful and as I grew up I always wanted to have a place like that where we could invite friends and family, just as the McGuires did for us! Have made contact with Elaine via E-mail and Facebook, and hope to hear more about the 47 years since we've last seen her! Also heard from Rene and Jay today. They're going camping with the kids in the North Carolina mountains, and later they'll be off to Disney World in Orlando!

Wednesday - 21 October - Been trying to catch up on house and yard projects since we got back from Nova Scotia, New England and Maryland. I was scheduled for a root canal today but the surgeon did some tests and said I didn't need one (yippee ! :-)

Thursday - 22 October - Our 47th anniverary and we celebrated by going to see Chuck and 17 other businessmen in a big Myrtle Beach Charity event "Cutie Pie Beauty Pageant" at the Revolutions Night Club at Broadway-At-The-Beach. They dressed up as women and did individual skits on-stage. Chuck's stage name was "Booty Buttons" and he won Third Prize! I took lots of pictures and a camcorder video. Will get them uploaded as soon as I can! Chuck just gave me some extra space on my web site server so I might be able to reload some of our older News files and pictures. We'll see! He also programmed a new feature for me on my web site -- a guestbook! I'm hoping that when you all visit my web site in the future that you will make a short entry in the guestbook so that I'll know that I'm not doing all this work for nothing!

Friday - 23 October - Karen, Chuck and lots of their friends are on their way to a local campground for the weekend.

Saturday - 24 October - Dale wanted to clean the front of the house, so I got the power washer out of the shed and set it up. After Dale got through I started to do just a "little extra" on the side of the house, and ended up power washing the entire house. It needed it badly, especially on the northwest side where a green mold of some sort grows on the vinyl siding (not enough sun hits this area. Anyway, now everything looks bright and clean!

Sunday - 25 October - I bought a Dell Inspiron 5160 laptop on E-bay today. Lots of RAM and a powerful chipset. And under $200!

Tuesday - 27 October - I dropped by to see my boat in the storage yard today. The batteries are drained and the pump isn't working so there's lots of water in the bilge. We've had lots of rain and the days are in the high 50s to low 60s, although the weatherman sez we're going to have some high 70s in a few days.

Wednesday - 28 October - Brought the batteries to ProTech Auto and had them charged. Installed them. The bilge pump motor runs but a corroded part has busted off.

Friday - 30 October - My garden is still producing hot peppers and some of the tomato plants are still alive so I might get some more of them. Computer Memory chips (RAM) that I bought on the Internet for Aunt Dot's (Uncle Bob) computer has been shipped to her. She has someone there in Kittery (Maine) who can install it and see if she can now use her E-mail program. I've been busy the last few days, trying to get the boat "winterized". Heavy rains overwhelmed the drains so the bilge filled up with water when my bilge pump broke (the spindle had corroded). Went to West Marine and bought a new pump yesterday and pumped out tons of water (there were four inches in the cabin floor area alone). Then I found the brass drain plug (it was covered with barnacle residue). I used a vice grip and was finally able to unscrew the plug. All remaining water and oil gunk flowed out, so I'll leave it unplugged. Any rainwater will drain naturally. Installed all the plastic windows and canvas around the boat, and then covered everything from the cabin area to the back of the boat with two large tarps. Took the batteries with me and will store them in my shed over the winter. Today I drove to the storage yard and opened the hatch above the cabin in order to let the air circulate and dry the cabin floor carpet.

Saturday - 31 October - Bobby Mager, one of Karen & Chuck's friends, is renting a trailer for Halloween and he will be pulling it all around Hunter's Ridge (where we live) with his golf cart. He'll fill the trailer with his daughter and lots of little friends so they can go Trick or Treating. Then they're all coming here. Dale has decorated the entire house with Halloween stuff. Afterwards we are all going to Broadway At The Beach where, every year, they have a huge block party at Celebration Square, where all the nightclubs are. They have a band, an MC and big costume contest with the winners getting $2500, $1500 and $1000 for the top three winners (chosen by the loudest cheering from the audience). Heard from Rene today! She sent pictures taken during their camping trip to Cherokee, North Carolina. Fun, but cold, she says. Ethan caught a really nice and big fish.
| | | |
| --- | --- | --- |
| Love, | &nbs; | Regards, |
| Dad & Mom | &nbs; | Barry & Dale |
---