03-04 June - Thinning Trees from Back Yard Woods
Myrtle Beach

Barry RrrrrRIPs
The Tree
From The Ground !
Barry
Tree
Killer !
Okay Okay!
So I Had
To Dig Roots
For Days !!
High Pressure Hose
Roots Before
Cutting With
Chainsaw
Wash Away Heavy
Dirt and MORE
Roots Appear !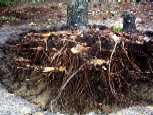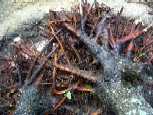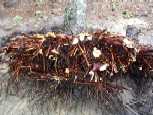 Roots & Dirt
So Heavy
Need Truck
To Move Them
Now I Can
Park My Truck
Back There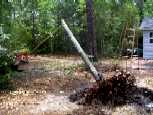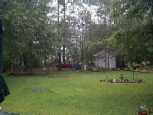 11 June - Jessie Wins Gold, Bronze & Fourth Place
Maryland State Equestrian Olympic Games !

Jessie
Dressed to Ride!
Jessie & 'Mike'
Jessie
Receiving
Bronze Medal
Jessie & 'Mike'
Walking
Jessie & 'Mike'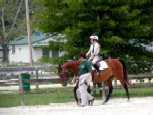 We returned to Bradenton on 10 June
Dale Departed today, 15 June, for Maryland & Jessie's Recital

Susan & Girlfriends
Wedding Shower
Los Feliz, CA
Dale at the
'Crowded' Southwest
Counter at Tampa Airport
Dale
Abandons Her
Husband At
Terminal 'C' Entrance
The Beautiful
Sunshine Skyway
Bridge
South Fishing Pier
Part of the old
Sunshine Skyway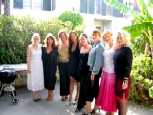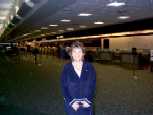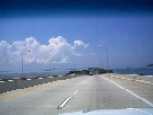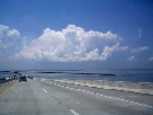 16 June - Bradenton-Anna Maria Island Views

Crepe Myrtle
Tree Clumps
I Want to
Plant These
in Myrtle Beach
Wandering Jew
Will Plant These
in Myrtle Beach
Anna Maria Island
Fish Kill
Red Tide
Anna Maria Island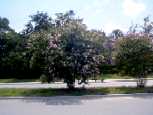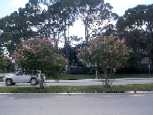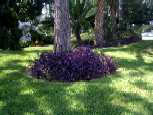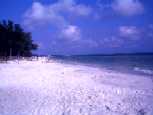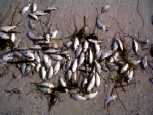 Anna Maria Island
City Pier
Anna Maria Island
White Powder Sand
Anna Maria Island
Manatee Beach
Entire Building
Now Upgraded
Anna Maria Island
Manatee Beach
Live Entertainment
No Snowbird Crowds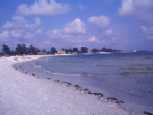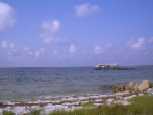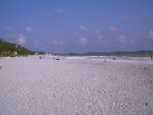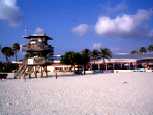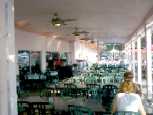 19 June - Aboard the Sea Woof - Waterway Pool - Beachhouse Restaurant!

Bandit Says:
Gimme A Belly Rub
(Or Else) !
Steve Takes
It Easy
Aboard The
Sea Woof
Steve
Moored At
Passage Key
In Gulf
Of Mexico
Heavy Current
By Passage Key
Sandbar
Barbara
Anna Maria Island
And
Passage Key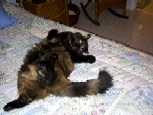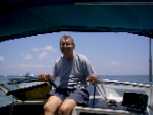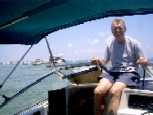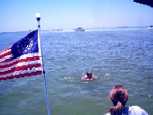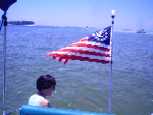 Steve & Barbara
Moored off
Sandbar at
Passage Key
Other Boats
Anchored at
Passage Key
Steve Enjoys
A Great
Speckled Hen
Imported Just
For Steve !
Barbara
Steve
Lucy
Aboard The
'Sea Woof'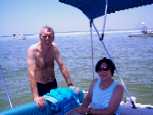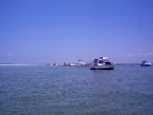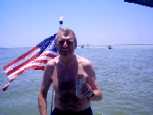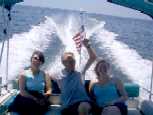 Barbara
Steve
Lucy
Gulf of Mexico
Off Anna Maria Island
Steve & Barbara
Waterway Pool
Lucy
Waterway Pool
Barbara
Beachhouse Restaurant
Bradenton Beach FL
Lucy & Steve
Beachhouse Restaurant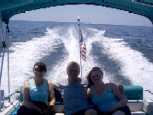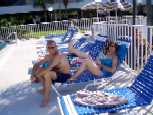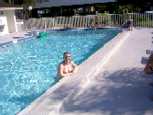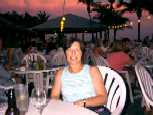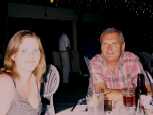 19-20 June (Dale Returns from Maryland)

Live Music
Beachhouse Restaurant
Bradenton Beach FL
Barbara
Beachhouse Restaurant
Sunshine Skway View
Of
North Fishing Pier
North Fishing Pier
(Old Sunshine Skyway
Causeway)
Dale Arrives
Tampa Airport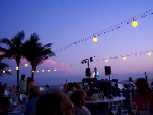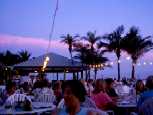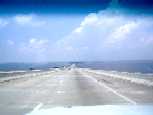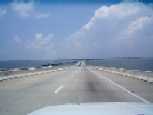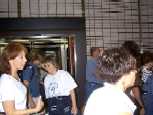 21 June - Visit to Venice, FL

Barbara
'Miss Piggy USA'
Steve
Lucy
Venice, FL
Barry
Lucy
'Miss Piggy Love'
Dale
Steve
Barbara
Downtown Venice
Boogie Boarding
Venice Pier Beach
Barbara & Lucy
End of Venice
Fishing Pier
Barbara
Steve
Lucy
Venice Fishing Pier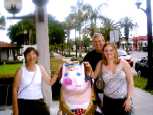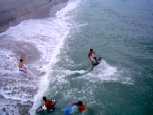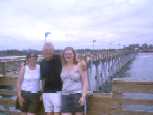 Barbara & Steve
Venice
Fishing Pier
Steve
Barbara
Lucy
Barry
Sharky's Restaurant
Barbara & Lucy
Sharkey's
Venice Fishing Pier
Dale
Venice
Fishing Pier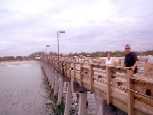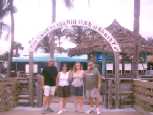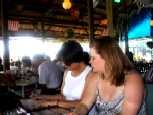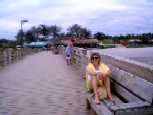 RETURNED TO MYRTLE BEACH 23 June
Stopped at "The Villages", Lady Lake, FL to Surprise Dale
With a New PT Cruiser (Bought on E-Bay)!!

Barry
Barbara & Steve
Dale
Departing for
Myrtle Beach
Lady Lake, FL
"You Bought
Me
WHAT ?"
Dale Meets Her
New PT Cruiser
Is your WIFE
Named
Dale also?
This is really
HER car, right?
Dale
On The Highway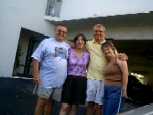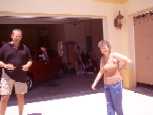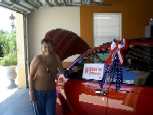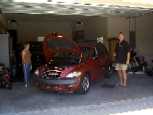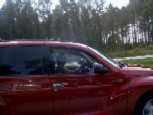 23 June - Drove back to Myrtle beach
25 June - Melissa & Michael Gallagher & Family Visit Myrtle Beach

Dale Passes
Me Somewhere on
Route 301, Florida
Dale
Melissa & Michael
Bar Harbor Hotel
Myrtle Beach
Barry
Dale
Melissa
River City Cafe
Myrtle Beach
Melissa & Michael
River City Cafe
Michael & Melissa
Barry
Bar Harbor Hotel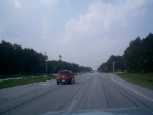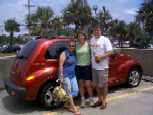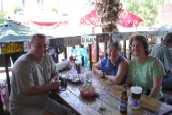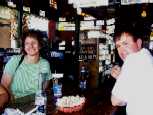 29 June Rainy days in Myrtle Beach
But Really GREEN lawns and gardens !

Lush Grass
and
Flowers Galore !
Back Yard
Color
Impatiens
Nasturtiums
Etc
Veggie garden
Almost Ready
To Produce !
Veggie Garden
Has
Flowers Too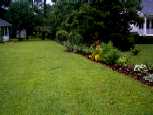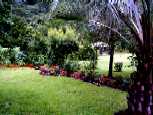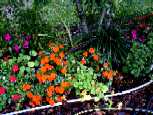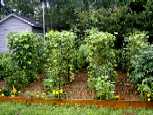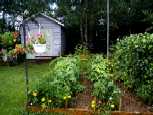 Back Yard
Flowers
Side View
Veggie Garden
Rear (Shaded)
Veggie Garden
Carrots, Radishes
Squash
Back Yard
Views
Am Now Planting
Crepe Myrtle Trees
With Dwarf
Oleander Bushes
Underneath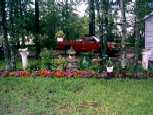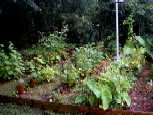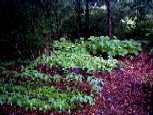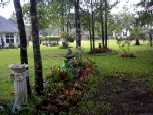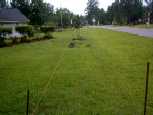 Removing Grass
For
Crepe Myrtle
And
Oleander Bushes
White
Crepe Myrtle
Planted
Veggie Garden
Veggie Garden
Red & Pink
Crepe Myrtles
Still To Be
Planted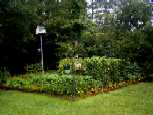 Flower Garden
Front Side
Of House
Colorful !
Most Flowers
Planted From
Seed This Year!
Hardy Hibiscus
Planted This
Spring
Two peas
In A Pod !