26 August - Depart Tampa Airport Just Ahead of Hurricane KATRINA!
27 August - Day 1 of a GREAT Vacation !

Airplane Trouble!
So Continental Put
Us On Delta.
No Luggage But We're On Our Way To Hawaii!
Loooong Flight
From
Atlanta
We Made It
But
Can't Sleep!
Diamond Head
Dawn
Early Morning
Panoramic View From Our Waikiki Condo!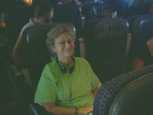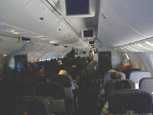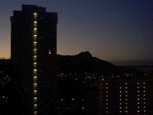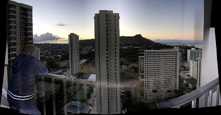 The Sum Comes Up!
Glorious Diamond Head and Waikiki !
Kuhio Beach
Waikiki
Kuhio Beach
Waikiki
Sheraton,
Royal Hawaiian,
Outrigger
and Moana Surfrider
Hotels
Waikiki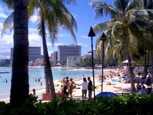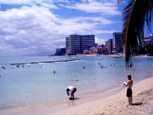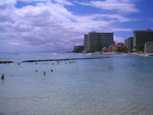 Kuhio Beach
Waikiki
Mike, Alana
& Tracey!
Airport
"Luggage" Run!
Mike & Tracey
And
Mike's Cool VW !
Mike & Tracey
The VW Has
A Sunroof Too !
Tracey's
Waikiki
Condo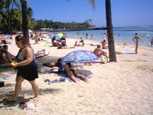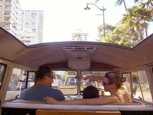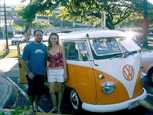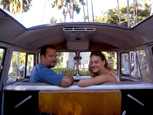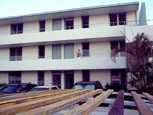 Sunday 28 August

Aloha Stadium
"Swap Meet"
Is
Alive & Well
Dale, Tracey
& Alana
Kua Aina
Hamburgers
Dean Lum
&
Dean Shimabukuro
Chart House
Ilikai Hotel
Old Friend
Robert Jones
Was in Waikiki
On Business!
Dale
Hilton Hawaiian
Village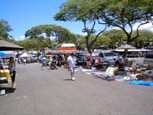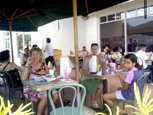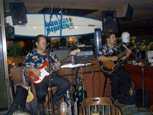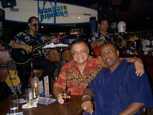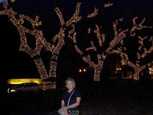 Monday 29 August

We Went
Swimming
Almost Every
Morning !
Dale
Kuhio Beach
Waikiki
Kuhio Beach
Diamond Head
And Hotels
On Kalakaua St
Waikiki
Protected
Swimming
At
Kuhio Beach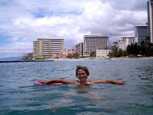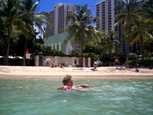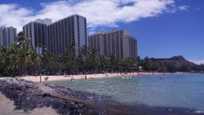 A Waikiki
Hello To
My Famous
Acadian Cousins
The Bourques !!
The International
MarketPlace
And
Its Huge
Banyon Tree
Dale and The Royal Hawaiian's Gardens
One Of The
Royal Hawaiian
Side Entrances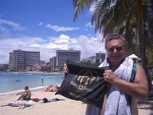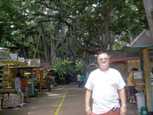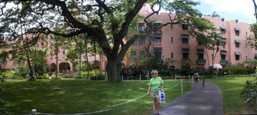 Dale
Royal Hawaiian
A Favorite Place - The Royal Hawaiian Mai Tai Bar
A Well-Known
Mai Tai
Sipper !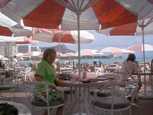 Erika's Birthday Party
Buca Di Beppo's Ristorante, Honolulu
(Beppo's Hole or Beppo's Hollow)

Erika and Roy
Alana
Mike
Alana & Grandma
Tracey & Mike
Erika & Roy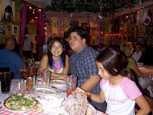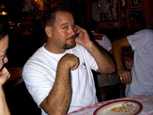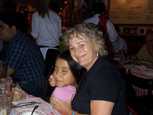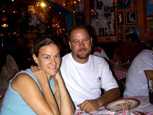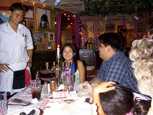 Nice Earmuffs Erika !
Playing
With
Roscoe
Before Bedtime !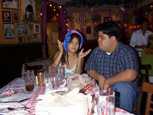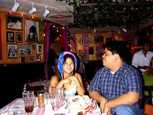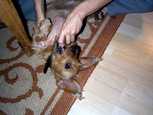 Tuesday-Wednesday, 30-31 August

Barry Eats
His Way
Through Waikiki!
Buys Bigger
Shirt !
International
MarketPlace
Kiosks Galore !
Tracey & Dale
Buy Out
Ala Moana
Shopping Center !
Kathy Arrives
Honolulu Airport.
Tracey So Happy!
Daddy Gets
Big Hug Too!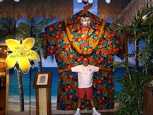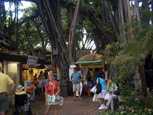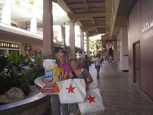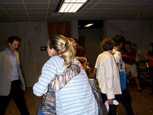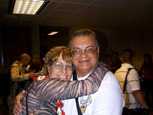 Thursday 01 September

Lunch at
The Shorebird
I Even
Got In
This Shot!
View from
Shorebird
Restaurant
Dale & Kathy
In Front Of
The Shorebird
Barry & Kathy
Halekulani
BeachFront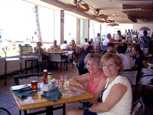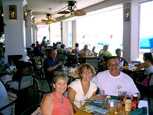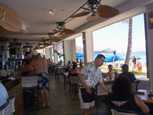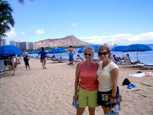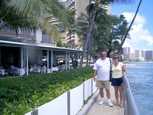 Barry & Kathy
Sheraton Beachfront
Kathy & Dale Walk Along Sheraton Waikiki Beach and Seawall
Surf Is
Starting
To Rise !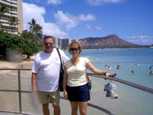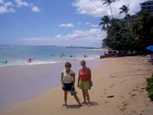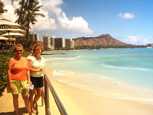 Classic Waikiki!
The Royal Hawaiian, Outrigger Waikiki and Moana Surfrider !
We Call
Karen !
Hey Karen!
We're in Waikiki
And You're Not
(Yet)!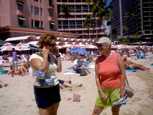 Yes, Karen
Azure Skies,
Aquamarine Water,
... Hurry Over Here!
Dale & Kathy
Outrigger
In Front Of
Duke's Restaurant
Outrigger Waikiki
Barefoot
On
Waikiki
Dinner At
The Tiki Bar
Restaurant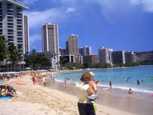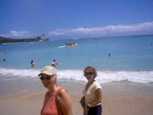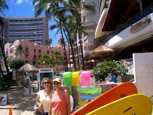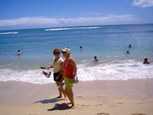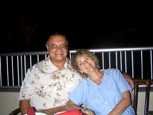 Friday 02 September

Spectacular Views From The Top Of Diamond Head
Koko Head,
Portlock,
Hawaii Kai,
And
Diamond Head Crater
Kathy
Diamond Head
Bunker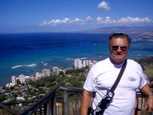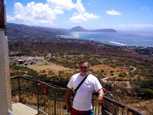 Kathy Inside
Diamond Head
Bunker
Bunker Stairs
Are Now
Illuminated !
Kathy
Down The
Steep Stairs!
Diamond Head
Tunnel Also
Has Electricity !
In The
Afternoon We
Hiked To
Manoa Falls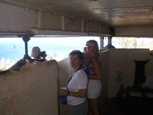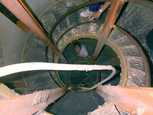 Kathy
Manoa Falls
Barry Made
It Too !
Kathy Inspects
Bamboo Forest
Manoa Falls
Trail
Parts Of
The Trail
Are Steep
Lush
Vegetation
Everywhere !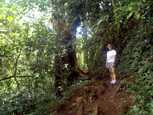 Cheeseburger-in-Paradise, Waikiki
(Waiters Wear Hula Skirts !)
Kathy & Dale
Gab By The
Waikiki Banyon Pool
Barry Is In
Hot Hot Hot!
Water !
Dale, Alana,
Roscoe & Kathy
Check Out
The Bed.
Tracey's Condo.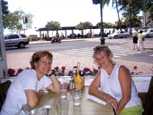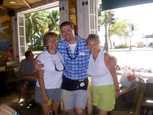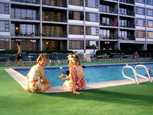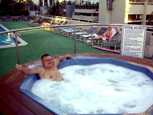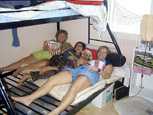 04 September: Dale's Birthday !

First Order
Of 'Business":
Get Some
Malassadas !
Tracey, Alana,
Dale & Kathy
'Malassada Break'
Swap Meet
Aloha Stadium
Swap Meet
1920's - 1930's
Car Show
Swap Meet
1920's - 1930's
Car Show
Swap Meet
1920's - 1930's
Car Show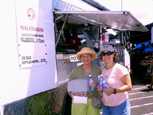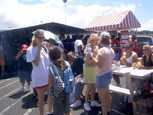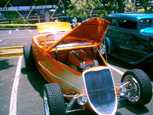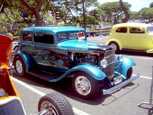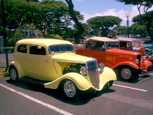 Swap Meet
1920's - 1930's
Car Show
Swap Meet
1920's - 1930's
Car Show
Swap Meet
1920's - 1930's
Car Show
Alana & Grandma
Duke's Restaurant
Waikiki
Shapely Tourists
Learn How
To Surf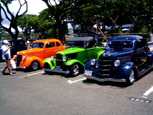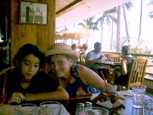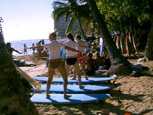 Another Morning
Swimming At
Kuhio Beach !
Dean & Dean
The Chart House
Birthday Girl
Dale
Jams With
Dean & Dean
Dale & Kathy
This Guy
Had A
REAL GOOD
Time !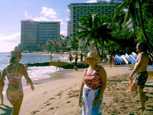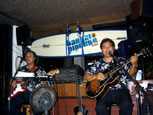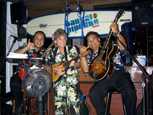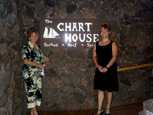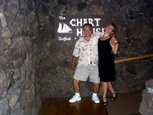 Monday, 05 September

Posh Duds
For
High Tea
At The
Moana Surfrider
Getting Ready To Take This Outrigger Out! They Rode Three Big Waves All The Way In !! We Have It On Video.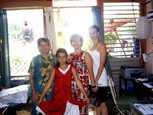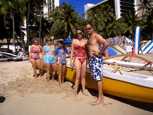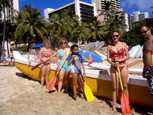 Tuesday, 06 September

The Pali (Cliffs) From The Old Pali Road
Windward Side, Oahu
Kathy
Kayaking To
The Mokulua Islands
Kathy
Laie Coastline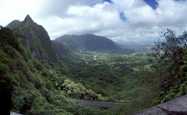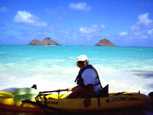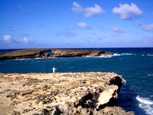 Flew To Maui On 07 September
Took The 'Road To Hana' On Thursday, 08 September !

The Winding Road
To Hana !
Dale & Barry
One of Many
Waterfalls
Road to Hana
Chuck, Kathy
& Karen
Road to Hana
Karen & Chuck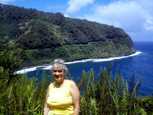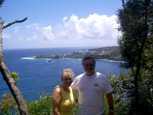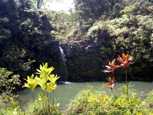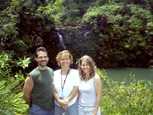 Barry
Waterfall
Road to Hana
Karen & Barry
Seven Sacred
Pools
Kathy
Rough Seas
Off Seven
Sacred Pools
Dale
Seven Sacred
Pools Coast
South of Hana
Dale & Barry
Seven Sacred Pools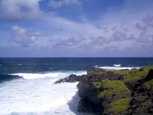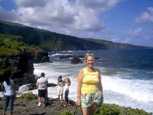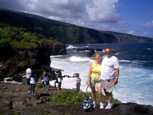 Seven Sacred
Pools.
South of Hana
Kathy Hikes
Washed-Out
Trail By
Hana Bay
Lighthouse