New Roofs For All Condo Buildings

Now Finishing Building Four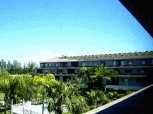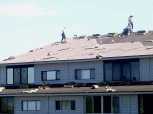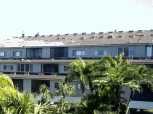 My Boat Loses A Propeller!
Off To N.E.Taylor Boatyard, Cortez, FL

08 March
Sea Woof
Awaits Its
OwnSpace
Sea Woof
Also Needs
Barnacles
Scraped Off
And
Bottom Paint
14 March
New Propellers !
&
Outdrive Primed
My Mechanic
Working
Multiple Boats
Back-to-Back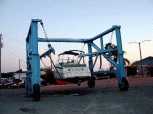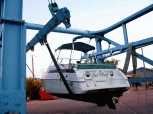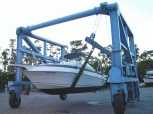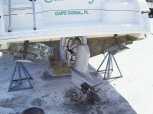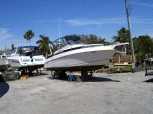 Alana is TEN Years Old (18 March) !

Alana Gets A Two Hour Limo Ride Around Waikiki
With Her Friends From Waikiki Elementary School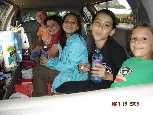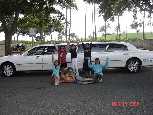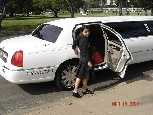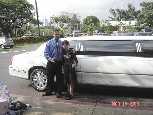 Birthday Girl Party At Honolulu's "Dave & Buster's"

Alana & Taka
Taka & Alana
Taka
Alana
&
Taka's girlfriend
Alana, Leolani & Erika
Roscoe The Doggie!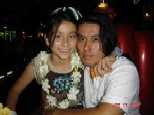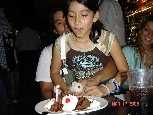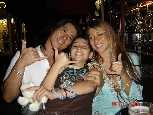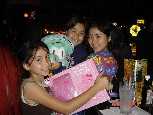 18 March - Waterway Condo Hosts A St Patty's Day Party !
(We Were At Clancy's Annual St Patty's Bash last Night)

Bob
Plays Keyboard
For All
Our Parties !
Rick Holt
Our DockMaster
&
Jackie Forman
President, Scty
Etc.
Klaus Welzel
Doug Reynolds
Dale
Dancing To
Bob's Keyboard
Tunes !
Klaus & Barbara Welzel
Dale (with
St Patty's
Temporary Tatoos)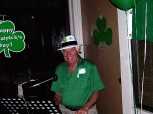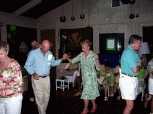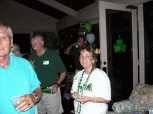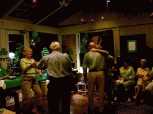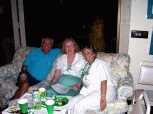 19 March - We Relax At Manatee Beach, Anna Maria Island

Dale Takes
Her Relaxin'
Seriously !
Dale
Oh Yes !
Zzzzzzz !
Fishing and
Sightseeing
On Manatee
Beach Pier
Lots of
Sunshine !
Idyllic
Manatee Beach
Pier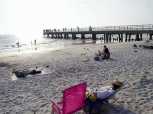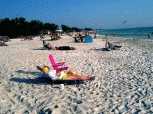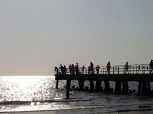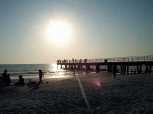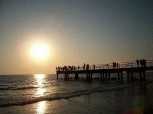 22-24 March - Tom Perreira Fixes The Sea Woof
I compound, polish and wax the exterior, and add new pinstriping

My Mechanic Installs
New Engine in
Another Customer's Boat
Sea Woof
Looks
Shiny-New !
Andy Attaches
New Zincs
Sea Woof
Gets Final
Touch Up Paint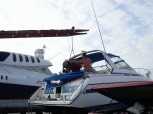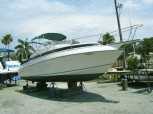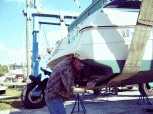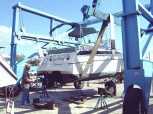 24 March - Sea Woof Finally Returns To the Water

Ready To Be Hauled Back
To The Cortez Waterfront
Andy
Moves
Sea Woof
Down The Street And
Around The Bend We Go !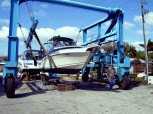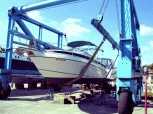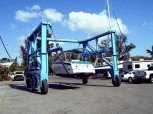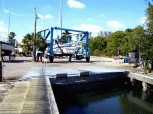 Andy Eases The Sea Woof
Onto The Narrow Gangways
Prepares
To Lower
Sea Woof
Down
She
Goes
Almost
There !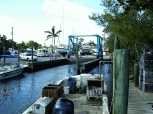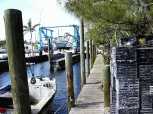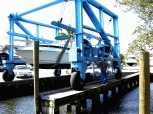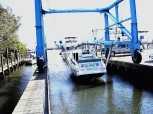 Sea Woof
Launched
Safe
At
Home !
Cortez Kitchen - Our Waterfront Hangout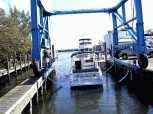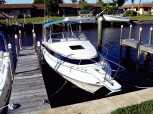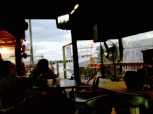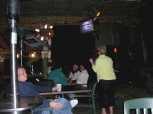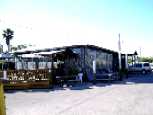 Cortez Kitchen - Our Hangout !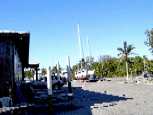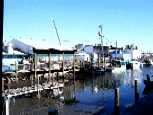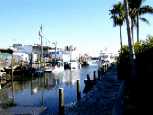 28 March - Crottys and Weilers Visit With Doyle & Katie Snodgrass
And Hold The First Annual Homosassa Softlander Reunion Lunch,
The Sawgrass Restaurant, Homosassa River, Homosassa Springs, FL

Pat Weiler
Doyle Snodgrass
Dale
Katie Snodgrass
Doyle Explains
The Hard Life
Of A Softlander
Pat, Doyle, Dale,
Katie & Gary
Momma & Ducklings
Paddling By
View from
The Dock
(That's Us On The
Left, Under The
Green Umbrella)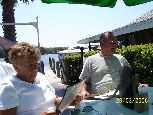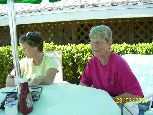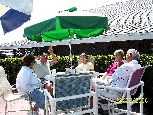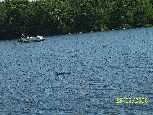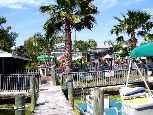 It's Not A Complete Trip To Homosassa
If You Don't Visit
The Homosassa Springs Wildlife Park !

Doyle & Dale
A Good Time Was
Had By All !!
(Dale Had A Really, Really Good Time ;-)
Hi Baby! Wanna See My Etchings ?
Homosassa Springs
Wildlife Park
It's Manatee Feeding Time !
Hey ! Leggo My Leg !
Gary Weiler
Dale
Pat Weiler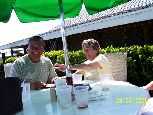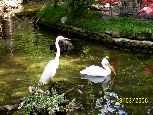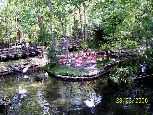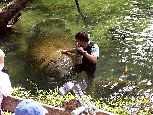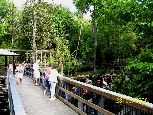 Oh, Yes Indeedy,
I'm Sure It's OK To Stick Your Finger In There!
Gary, Dale & Pat
Send More Softlanders! They Were Delicious!
Homosassa Springs
Wildlife Park
30 March
Oahu Has Continous
Rain. View From
Tracey's Front Door !
30 March
View From Tracey's
Lanai. Gray Skys
Instead of Blue !