03 August - My Crepe Myrtle Trees Are Late Bloomers !

They Bloomed Late
But Get Bigger
Every Day !
Pink & Red Flowers
On One Tree
Side View
Lush Back
Yard Area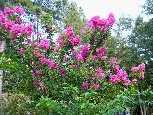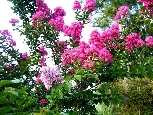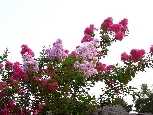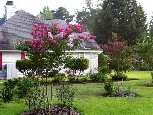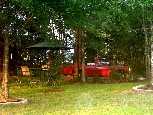 09 - 10 August

Energetic Dale
Repaints The
Master Bedroom
Barry Rebuilds
Guest Bathroom
Wall (Termites)!
Bandit Surveys Her Domain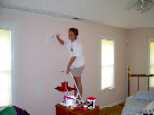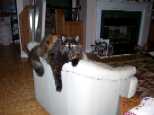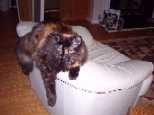 21 - 24 August Kathy, Tom & Jessica Visit Myrtle Beach!
22 August Visit to T.I.G.E.R.S. Facility At Barefoot Landing

Kathy
With
Tiger !
Kathy & Dale
With Tiger !
Kathy & Jessie
Monkey
Doc's Son
Karen & Dale
With
Doc's Son
Doc's Son and Chuck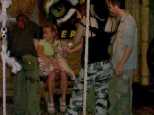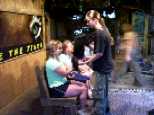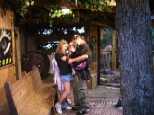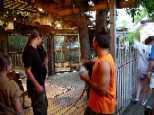 Tom. Kathy,
Jessie & Chuck
Heavy Downpour !
Tom, Jessie,
Karen & Chuck
Rain Rain Rain!
Jessie & Kathy
Monkey & Tiger