Thursday - 01 March
Nana's viewing was held at Weir Funeral Home today
Later, We All Gathered At Bickford's in Saugus, MA.
Friday - 02 March
Burial at Forestdale Cemetery followed by a "Collation" at the
famous Davenport Mansion in downtown Malden.

Dale
Sharon & Joe
Tracey & Alana
Kathy, Susan
and Karen.
Dot Kraft
Uncle Bob
Sharon King
Tom
Sharon, Tracey
Charlie & Alice
Davenport Mansion
Alice & Charlie
Pastor Paul
Nicky with Trent
Tracey (sitting)
Alice
Pastor Paul
Nicky, Dillon,
Trisha's Nephew & Brother Tom





Kathy
Pastor Paul
Nicky
Caterers
Closing Up
Mr. Scribner
Dale's Sunday
School Teacher
And
First Crush !
Johnny
Joe O'Rourke
Joe King
Dillon
This Wallpaper
Was Hung In 1892 !
Tracey with Trent
Alice
Alana
Susan
Uncle Bob






That Evening, Paul & Dot Host 'The Group'

Kathy Says
What Happened
To Your HAIR
Ricky ?
Susan Likes
Short,
Bald Men !
Kathy, Susan,
Ricky (Baldo),
Karen, Tracey
Alana
Tracey and
Uncle Paul
Discussing World
Affairs !
Dale & Paul
Share Chef
Secrets






The Following Day, Saturday, 03 March,
We Came Back To Forestdale Cemetery.
(Most of our childhood neighbors, our aunts & uncles, and now both of our parents are buried here. A very beautiful place).

Alana, Tracey, Susan, Dale, Kathy & Karen
Barry, Alana, Dale, Susan, Karen & Kathy
Barry & Dale
And
The Duck Pond.
As Kids We Played Here.
Barry's
Maternal
Grandparents
Are Buried
Close By!
And
Barry's Parents
Just A
Few Feet Away.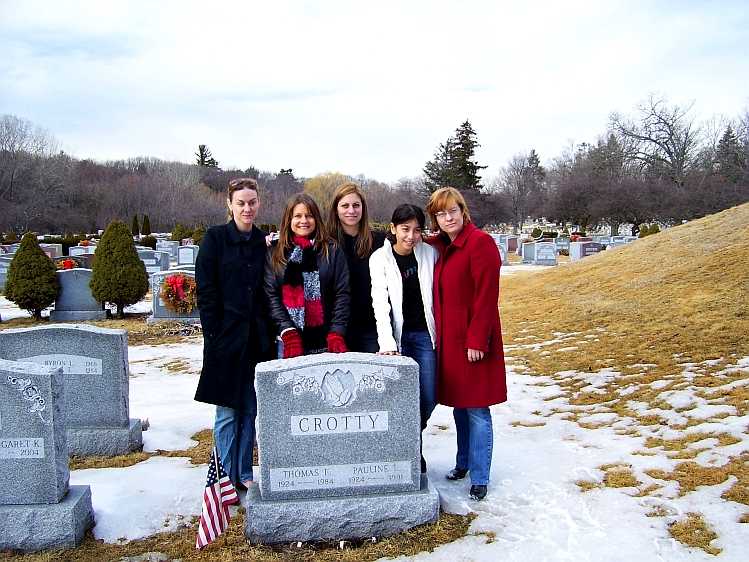 That Evening
Back At The Day's Inn, Saugus
(Kathy Departs for Manchester, NH Flight Back To BWI)

Alana Slides Down The Icy Hillside!






Sunday - 04 March
(Karen & Susan Return Home Via Logan Airport)

Dale & I
Visit My
90+ Year-Old
Uncle Leo
Dale
Alana
Barry
Lunch At
Kowloon Restaurant
Dale, Tracey
Alana At
The Kowloon,
Barry's Parents'
Favorite Restaurant.
Dale, Tracey & Alana Say Goodbyes In The Parking Lot.
They're Driving To Providence For 6:00AM Flight Tomorrow!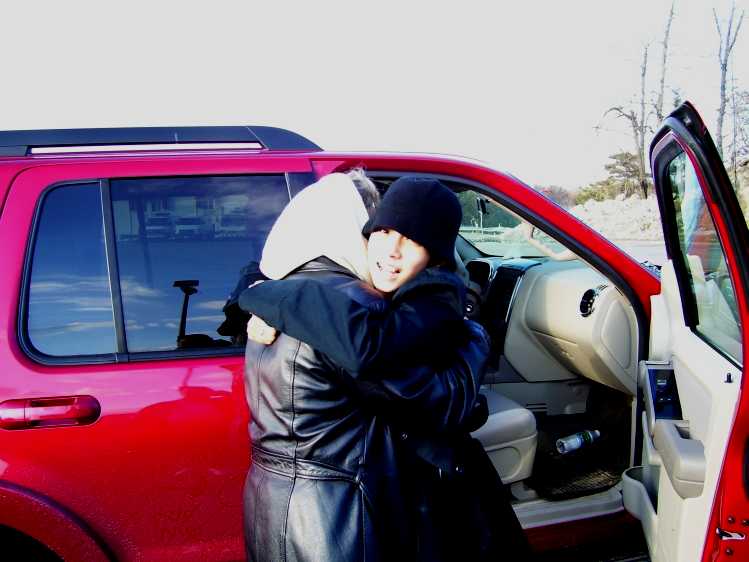 We Spent Our Afternoon Visiting Nearby North Shore Towns That We Hadn't Seen In Decades!

Revere Beach!
In The 1950s-
1960s This Was
A Huge
Amusement Park!
Nahant Beach!
With A Wintertime Swimmer !
Large Nahant
Home With An
Interesting Roofline!





Typical Nahant
Street View
Nahant
Coastline
Lynn
Waterfront
(Low Tide)
Panoramic Shot Of
Swampscott Waterfront
Low Tide - Looking North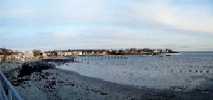 Swampscott
Waterfront
Swampscott Waterfront
Mansion For Sale
Swampscott Waterfront
Low Tide - Looking South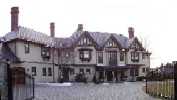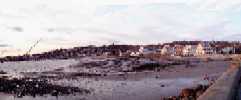 Monday - 05 March
We Leave Massachusetts and Drive Back To Myrtle Beach

Snow Flurries in Connecticutt. Then, Heavy Flurries in New York and New Jersey!







13 March - We Leave Mrytle Beach
And Drive Back To Bradenton

15 March - Barry & Dale Start An Exercise Program !

Day Two !
Barry Does
His Mile !
Barry Lifts 1000 Lbs Or So !
I AM Smiling!
Can't You Tell?
Note:
Dale Was A
'No Show'
After 'Day One'!





Saturday 17 March (St. Patty's Day !)
Karen & Chuck Arrive From Orlando !

It's A
Mother-Daughter
Moment
Rescued
Screech Owl
Craft Show
Cochina Beach
Karen
Cochina Beach
Karen & Dale
Craft Show, Cochina Beach
Bradenton Beach, FL





Chuck
Karen
Dale
Dale's New Paper Hat
Karen Gets
One Too
Karen & Dale
Craft Show
Cochina Beach





Karen & Dale
Cool Hats At Craft Show
Dale
Karen
Chuck
Rotten Ralph's
Anna Maria
Dale & Karen
Latch On To
A Scot At
Clancy's
St Patty's
Day Bash
Karen & Dale
Clancy's
Bradenton FL





Karen & Dale
Clancy's
Jello Shots
Chuck
Karen
Dale
Old Guy
Didn't Spill
A Drop !
Cloggers
Scottish Bagpipers
Clancy's Irish
Sports Bar
Bradenton FL





Chuck & Karen
Dale
Clancy's
Night View Of City
From The
St Petersburg Pier
Karen & Pelicans
St Pete Pier
The Pyramid
St Pete Pier






Sunday 18 March

Dale & Karen
Red Barn
Flea Market
Karen & Chuck
Myakka
Alligator
Molesters !
Dale
Karen
Chuck
Myakka State Park
Florida Wildlife
Commission Airboat
Chuck, Karen
& Dale. Myakka
Airboat Ride





Myakka State Park Airboat Ride
Karen
Lots of Wildlife
Alligators
Basking In Sun





Alligators
Everywhere
Karen
Chuck
Treetop
Canopy Bridge
Karen & Chuck
Treetop Canopy
Bridge
Wildlife
Commission
Airboat





Wildlife
Commission
Airboat
Myakka
State
Park
Karen
St. Armand's
Circle
Sunset
Lido Beach
Chuck & Karen
Lido Beach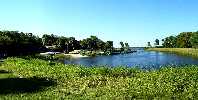 Monday 19 March

Karen & Chuck Are Leaving
For Myrtle Beach !
Chuck
Master
Packer
Chuck & Karen
Leaving
(Almost)
Off To
Myrtle Beach