Tuesday 20 March
Six Manatees Frolic In Our Canal

Dale Sees
The Manatees
First
One Of
Them Swims
The Backstroke!
Three Manatees "Wrestle"
Probably Two Males & One Female





Manatees
'Wrestling'
Backstroking Manatee
Looks Like
A Sea Cow
All Right
Or Even
A Hog !





Manatee
Tails
Dale Relaxes On Our Boat




Friday 23 March
Our Local Hangout
The Cortez Kitchen at the Taylor Boatyard

Cortez Native
Eric Von Hahmann
Country Music
Rustic Bar
Movin' To The Music !
Dale & Barry
Front Row Table





Waitresses Just Gotta Boogie
Midnight Waterfront Views
From Cortez Kitchen
Dale
Midnight Denizen
Taylor Boatyard






Saturday - 24 March
The Waterway Has A Belated St. Patty's Day Party

Dale Splits
Her Raffle
Tickets
Klaus
Rick & Doug
Annie & Ralph
'MC' The
Raffle





Sunday - 25 March
Sarasota Crafts Fair - Downtown Main Street
Sarasota Waterfront Park & Harbor

Barry
Dale
Colorful Art
Dale & Barry
Flowers
And
Sculpture
Dale & The
Fairy Lady





Clown Statues
All Over
Sarasota (To
Be Auctioned
For Charity)
Dale
Downtown
Architecture
Is Great.
Barry
Sarasota
Library
Dale
Mattison's
City Grill
Barry
Waterfront Park
Entrance





South Side Of Harbor
Casual Dining Available
Dale
Sarasota
Waterfront
Walkway



Barry
Sarasota
Waterfront Park
Segway Riders
Explain How Not To Fall Off !
Dale
And
New Friend
Barry &
View Of
Sarasota-Bird
Key Bridge





Donzi
Rumbles
Past
Donzi
Blasts Out
Of
Sarasota Harbor
Sarasota Waterfront Skyline
(Left View)


Sarasota Waterfront Skyline
(Middle View)
Sarasota Waterfront Skyline
(Right View)


Sarasota
Waterfront
Park Fountain
Dale Finds
A Swing
Dale
Dale Is A real Swinger !






It's Still Spring Break Time !
Beer Can Island At Longboat Pass Is Jammed !
(Between Longboat Key & Anna Maria Island)

Longboat Pass
And
Cochina Beach
Drawbridge
Longboat Pass
Beaching Your Boat At 'Beer Can Island'





Beer Can Island Is Actually Connected to Longboat Key.
Locals Use The Shallow Water For Parties And To Work On Their Boats.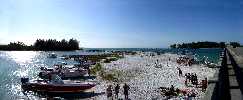 Personal
Watercraft
Heads For
Gulf Of Mexico
Waters
Beer Can
Island
Longboat Pass
Cochina Beach
Dale Gets
A Cortez Ice
Cream Treat !
Barry
Unwanted !
Wife Says:
Sell Cheap!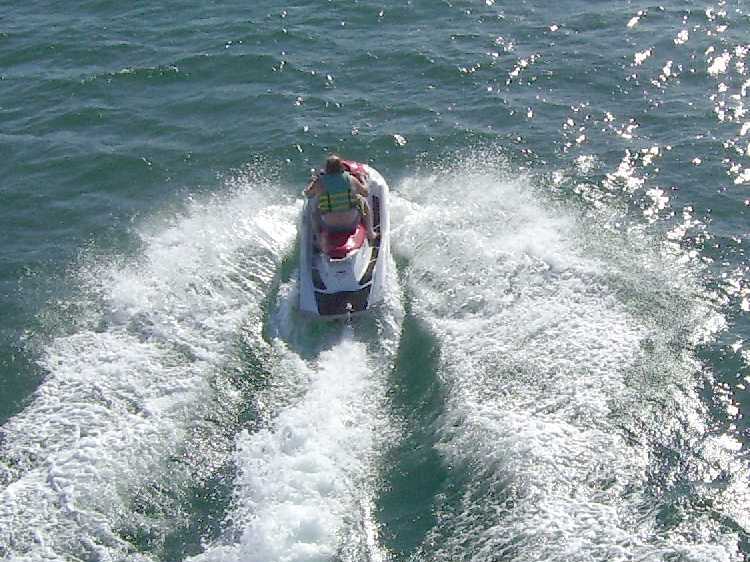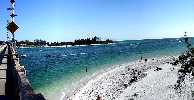 Monday - 26 March
Took The Boat Out For A Spin Around Anna Maria Island. First Through Palma Sola Bay, Then North On The IntraCoastal Waterway To Passage Key In The Gulf Of Mexico, Then South Along Anna Maria's Beaches, Return Via Longboat Pass & Beer Can Island, North On The IntraCoastal Under Cortez Bridge, Then Back Into Palma Sola Bay!

Passage Key Is A Very Large Island, Mostly Underwater
Dale
Passage Key
'Sandbar'
In Distance
High Tide - Key Is Also A Bird
Sanctuary. The Boats Are
Floating Atop The Shallow
Island!
Southern Tip
Several Hundred
Yards Away
Also Just
Above Water !
In Summertime People Set Up Chairs & Tables In The Shallow Water!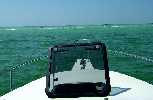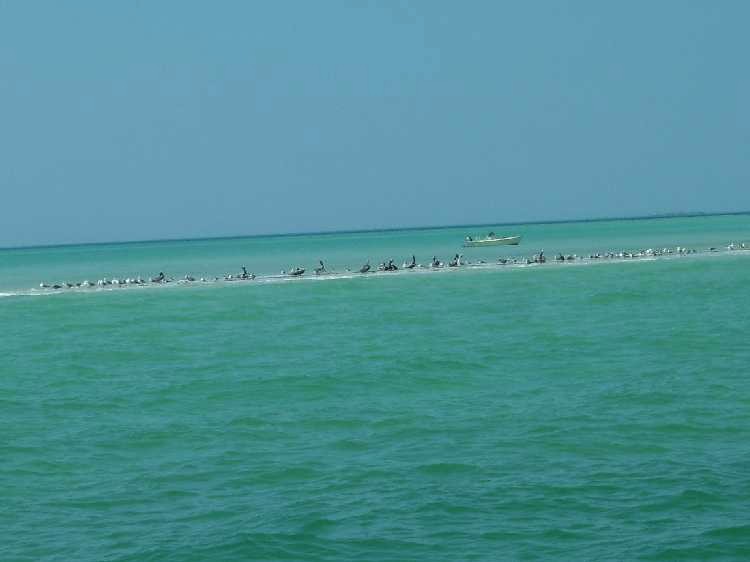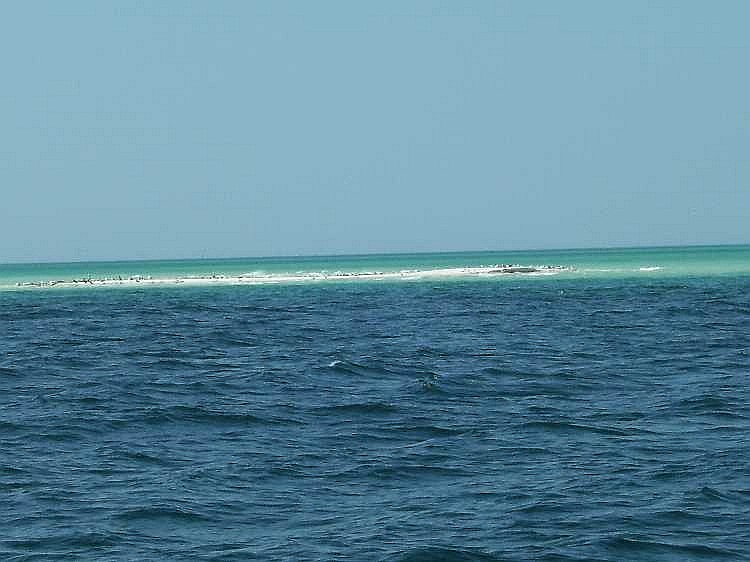 View Of North Anna Maria Island
From The Gulf Of Mexico
The Sandbar
Restaurant !
Dale & Anna Maria Island
Beaches, Just North of The
Sandbar Restaurant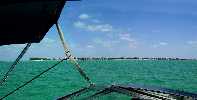 Anna Maria Island
And The Sandbar Restaurant
A Favorite Of Ours !
Dale
And
The Seaside Motel
Our Favorite
Island Motel
The Seaside !
Longboat Pass
Drawbridge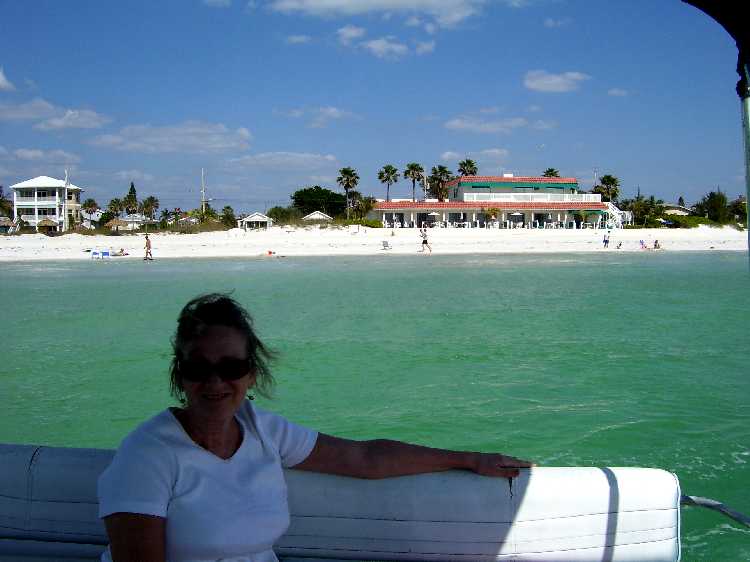 Spring Breakers Are Gone!
Barry Has Room To Scrape
Barnacles Off The Outdrive!
Beer Can Island !
View Of IntraCoastal Waterway
Just North Of Cortez Bridge
Dale
Cortez Bridge



Dale
Entering Palma
Sola Bay
Almost Home !
Our Next Door
Neighborhood
'San Remo'
Follow The
Channel
Around
Boats On left
Turn Right
Into Our Canal
Home!
Waterway
Condos






Tuesday - 27 March
Smuggler's Cove Miniature Golf, Cortez Rd, Bradenton

Dale
Dale Sez:
Eat Your
Heart Out
Don Smith ;-)
Baby Alligators Crawling Everywhere !
Barry




Barry Doesn't
Keep His Eye
On The Ball
Dale
Concentrates
Dale
Our Favorite
Restaurant
Oy & Dale
Thai o Cha
Barry
Gets Lots
Of Rubs






29 March
Karen & Chuck Buy A New Home In Myrtle Beach Today

IntraCoastal
Waterway And
Arrowhead Golf
Course View
Chuck
Fireplace In
Living Room
Chuck & Karen
On Their
Front Porch
Garage
Underneath
Chuck Surveys
His New
Neighborhood





Chuck
Another View
Of The Front
House View
From The
Golf Course
View From
Back Yard
Improptu
House Warming!
Chuck
Larry Gross, Dale,
Karen and
Linda Gross !
Nice Floors!





Kitchen
Kitchen
View Of
Rear Porch &
Golf Course
From
Living Room
Upstairs Bedroom
Dale Wants
A Mini Tub
Like This!