Tuesday - 01 May To Sunday - 13 May
I'm Cleaning Up Our Front Garden!
I Though It Would Take A Few Weeks. It Took FIVE!

Closeup of
Weedblock and
Stone Pavers
Mini Gardens Made From
Lawn Edging To Retain Water!
I Dug Up 3 Inches Of The
Front Gardens And Now They're
Ready ForWeedblock & Mulch!




Had To
Reroute The
Irrigation
Pipes And
Lawn Edging
Laying Down Weedblock
Can Be Backbreaking Work !
Just A Bit More To Go !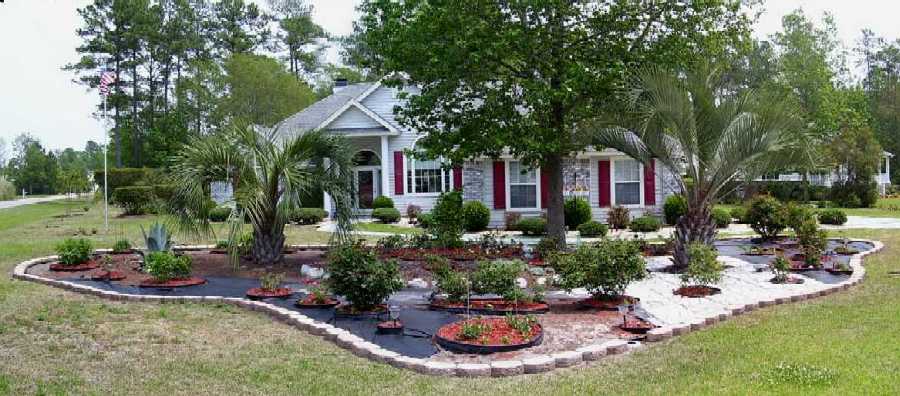 My Cactus
Is Blooming!
I Made
Concrete Pathways
Under The Palm
And A Connector In The Front Of The Garden
Finally Finished !




The Crotty 'Park'! Looks Like Florida with the Palms And Exotic Plants.
We Bought A Bench For Dale To Sit In The Shade And Read.