11 - 13 June
Pictures From Tracey !

Daredevil Alana Whizzes
Through The Air !
Alana Chips
Her Tooth
While
Skateboarding




13 June - "Construction Day Thirty One" On Our Home Addition

Sheetrock
(Walls/Ceilings)
Begins Today !
Insulation Work Began
Just A Few Days Ago
("Fisheye View" Of
Living Room)
Vinyl Siding
Mostly
Done !
Side Entrance
To Living Room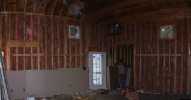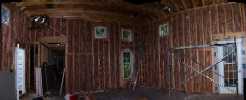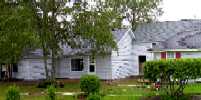 Vinyl Siding Almost Complete On Dale's Porch
Saved This Tree !
(Future Patio Area)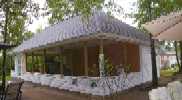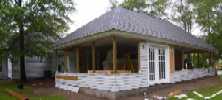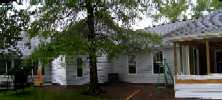 Thursday 14 June - "Construction Day 32" Of Our Home Addition
(Happy Anniversary To Susan & Simon Morton !!)

Builder Aaron
Installs
Insulation
Workmen On Stilts
To Reach The High Places!
Double Stilts To Reach 12 Foot High Ceiling !






Saturday 30 June - "Construction Day 48" Of Our Home Addition
(Pictures Taken 01 July A.M.)

Removed Old Patio
Sliding Doors & Windows
Kitchen
Left Passageway
To Be
Closed Off
View From
New Living
Room
Barry's Office,
Den-Library &
Computer Room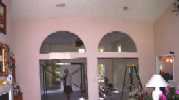 Dale's Porch
Grouting
Almost
Finished
Outside Work Is Complete !
Barry's Already
Planted Rhododendrons !