14 Aug
New Addition To Myrtle Beach Home
Is Almost Complete

New
Dining
Room
New Living Room
Barry's
New Office,
Computer Room
& Library
Dale's
Hobby
Room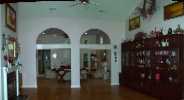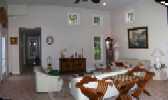 Dale's New Porch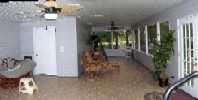 Dale's New Porch
Original Part Of The House
Has the Red Shutters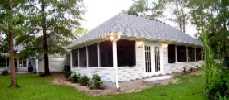 17 Aug - Katia Arrives at Tampa, FL Airport
From Milan, Italy via JFK Airport, NY (A Long Trip)!

We Find
Each Other
In The
Airport Crowd!
18 August
Dale & Katia
Anna Maria
Island
Lunch In
Siesta Key
Katia & Barry
Siesta Key
Beach





19 Aug - Myakka State Park

Katia Hikes
Through A
Florida
'Hammock'
Don't
Abuse
The
Alligators !
Whoops!
She
Found
One !
Katia's
First
Alligator
Dale & Katia
Stand On
The Weir




Alligator Waits
For Unwary
Swimmer
Katia
Sees Her
First
Airboat
Myakka Has The
World's Largest Airboats
Dale & Katia
Airboat Ride
Lake Myakka





Dale & Katia
Treetop Canopy Cable Bridge
That's Dale
Way Down
There!
Back In
Bradenton.
Dale & Katia
Enjoy Rustic
Cortez Kitchen
The Musicians
Loved Katia !






20 Aug - Bradenton & Anna Maria Island

Katia Checks
Out Bealls,
One Of Our
Favorite Stores
Katia & Dale Swim
At Manatee Beach
Bathing
Beauty
Dale & Katia
Gorgeous White
Sandy Beaches
For Miles & Miles





Drinks Come
In Funny-
Looking Glasses
Dale & Katia
Gulf Of Mexico
Katia
The Beachhouse Restaurant
Anna Maria Island




21 Aug - We Drive North To Homosassa
And Visit Homosassa Springs State Park With Pat & Wes Brockway !

Injured Manatees Are Nursed
Back To Health
Katia
Underwater
Viewing
Platform
Katia
How
You've
Changed !
Barry's
Not
Afraid !





Katia
Makes A
New Friend !
Katia & Dale
Monkey Bar
(Wild Monkeys
On The
Little Island)
Dale
Pat & Wes
Barry & Katia
Monkey Bar
24 Aug
Nico's
Restaurant
(Rob's Parents
Came From
Puglia, near
Alberobello)





25 Aug - Mocha The Mountain Lion Loves Chuck !

Hugs & Kisses
(Abbracci e Baci)
Nice
Teeth !
Katia Isn't
Too Sure
About Mocha ;-)
Karen & Katia
Chuck
Gets Into
The Act






25 August - Karen & Chuck Take Katia NIGHTCLUBBING at
Broadway-At-The-Beach !

Katia & Karen
Get Ready
To Parrrrrty !
Stretch Limo
Picks Them Up
Inside The
Limo
Bobby
Robin And
Haven
Mager
Karen & Katia
Yamato's
Restaurant




Karen & Chuck
Katia
Dave
Yamato's
Restaurant
Chuck & Katia
Broadway
At The
Beach
Chuck & Katia
Party With
The DJ
Club Boca
Katia & Chuck
Inside The
DJ's Cage
Dave
Jeannie
Steve





Drew
The Drummer
For 'Illusions'
Karen
Drew
Katia
Drunk
People
Jammin' At
Froggy
Bottoms
Club
Boca
Girls !





Katia
Joey The DJ
Karen
Unidentified DJ
Katia
With
Funny, New
Friends



26 Aug
Katia Visits The Barefoot Landing Location Of
T.I.G.E.R.S.
The Institute Of Greatly Endangered And Rare Species

Karen
Chuck
Dale
Katia
Barefoot Landing
Katia & Dale
White & Golden Tabby Tigers
Chuck & Katia
With
T.I.G.E.R.S Staff
27 August
Katia & Barry
Cracker Barrel
Restaurant
Virginia
On Our Way
To Maryland





End Of Part I
Return To The Photo Menu And Click On Part II
To View The Remainder of August 2007
(Washington DC and New York City Visits)