Friday - 22 March

Royal
Hawaiian
Hotel
Barry
Dale
Barry
Tiki God
Royal
Hawaiian
Hotel
Diamond
Head View
From Mai
Tai Bar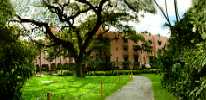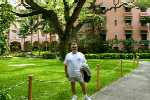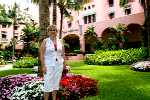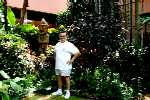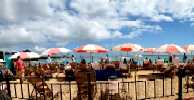 Dale
Mai Tai
Bar
Mai
Tai
Bar
Barry
Diamond Head
View From
Mai Tai Bar
Dale
Banana Tree
Royal
Hawaiian
Royal
Hawaiian
Interior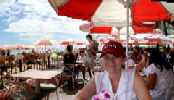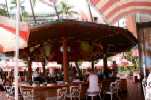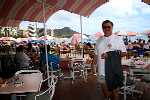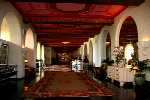 Dale - Royal Hawaiian
Dale - Royal Hawaiian Entrance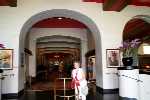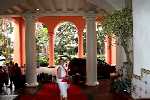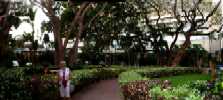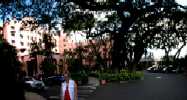 Glass Elevator
To Sheraton
Hanohano
Room
Hono
(Turtle)
Sheraton
Waikiki
Renovated Royal Hawaiian Shopping Center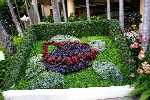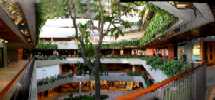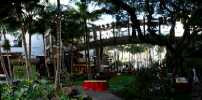 Dale
Hyatt
Regency
Waikiki
Barry
Hyatt
Regency
Waikiki
Dale
Orchid
Collection
Hyatt
Regency
Atrium
Hyatt
Regency
Waikiki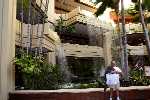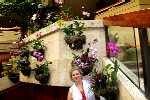 Sunday - 23 March

Ko'olau Range & Kaneohe Bay View
From Pali Lookout
Kaneohe Bay
Chinaman's Hat
Kualoa Park
Barry
Pali Lookout
Kaneohe Bay
Ko'olua Mntns
View From
Old Pali Road
Pali Lookout
Ko'olau Mtns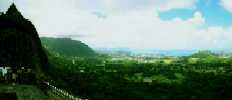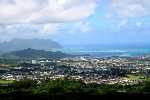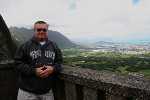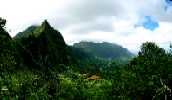 View Of Pali Lookout
And Ko'olau Mountains
From Old Pali Road
Our Kailua
Neighbor
Joan
Pacheco
Dale
Kailua Beach
And Marine Corps Base Hawaii
(MCBH) Kaneohe
In The Background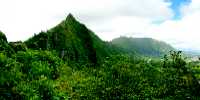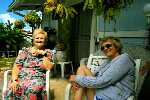 Bev & Dan
Heyberger's
Home
Kailua Beach
Kailua Beach & MCBH Kaneohe
From End Of Heyberger's Street
Kailua Beach
The 'Mokes'
(From Heyberger's)
The Mokes
Islands Across
From Lanikai
& Kailua Beaches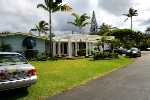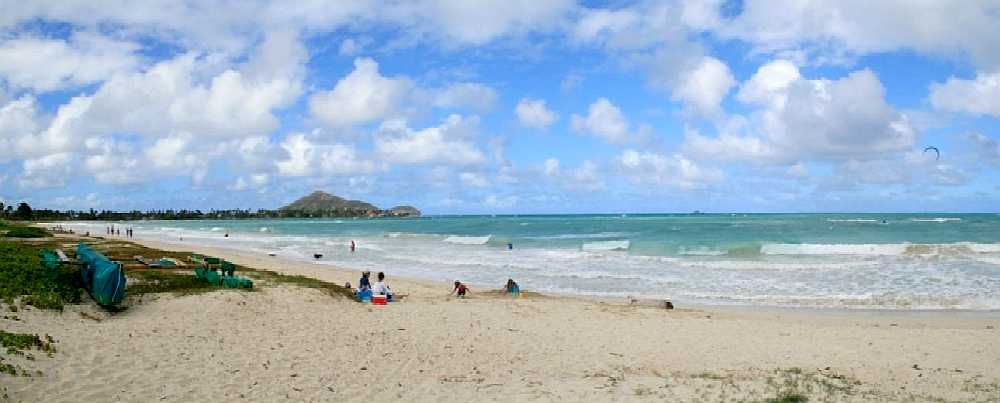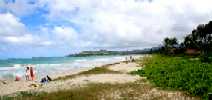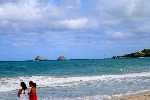 Kite Surfer
Kailua Beach
Bougainvillea
Kailua Beach
Typical View
Waiting In
Traffic. Pali
Highway, Kailua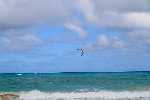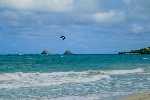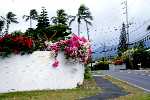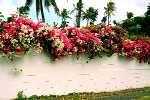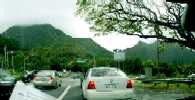 Manoa & Kaimuki
View From
Waikiki & Ala
Wai Canal
St Louis
Heights From
Waikiki & Ala
Wai Canal
Twilight
Ala Wai
Canal & Makiki
St Louis
Heights & Ala
Wai Canal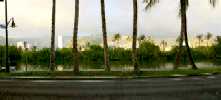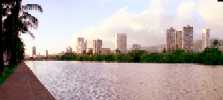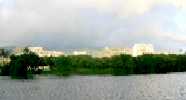 Ala Wai
Canal &
Diamond Head
Rainbow
St Louis
Heights
Ala Wai
Canal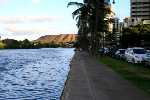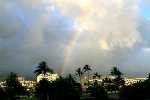 Tuesday - 25 March
Barry Climbs Diamond Head

View Of Portlock
From Diamond Head Entrance
St Louis Heights, Wilhemina Rise,
Waialae Ridge & Kaimuki
From Diamond Head
Maunalua Bay
Hawaii Kai
Koko Head
& Portlock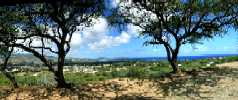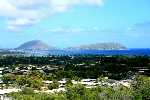 Diamond Head
Crater Park
From Tunnel
Entrance
Ft Ruger &
Diamond Head Crater Park
From Halfway Up
The Crater Trail
View FromTop Of
99 Step
Stairway
Spiral
Staircase
To WW-II
Fire Control
Bunker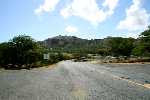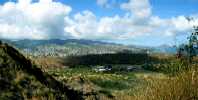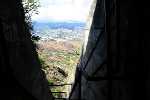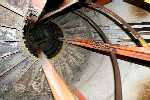 View From Top Of Diamond Head
WW-II Fire Control Bunker
Fire Control
Bunker
Koko Head
Black Point
From Top Of
Diamond Head
Diamond Head
Crater Ridge &
Black Point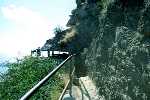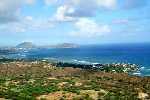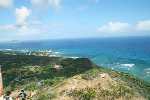 Lighthouse
From Top Of
Diamond Head
Waikiki From
Top Of Diamond Head
View Of
Diamond Head
Slopes
Makiki Heights
Manoa Valley
St Louis Hgts
Wilhemina Rise
Diamond Head
Crater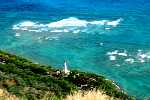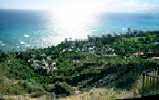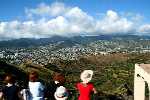 WW-II Fire
Control Battery
Waikiki From
Fire Control
Battery
Spiral Staircase From
Fire Control Battery
To Lower Level
And Tunnel To Hiking Trail
Long Tunnel
To Stairs &
Hiking Trail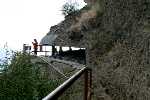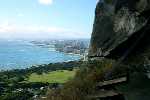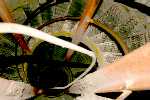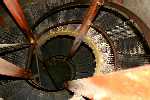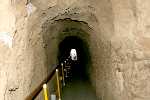 Inside Tunnel
At Top Of
Diamond Head
Diamond Head Hiking Trail
Returning From Top Of Diamond Head To the Crater Floor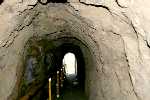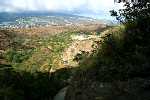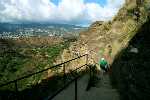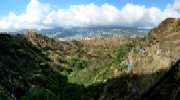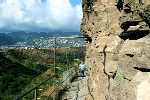 Views Of Diamond Head Trail
As I Hiked Down To Crater Floor
St Louis Heights, Palolo Valley,
Wilhemina Rise, Waialae Ridge & Waialae Iki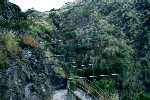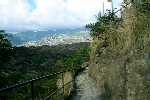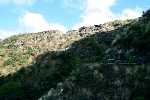 Views Of Diamond Head
From Monsarrat Avenue, Waikiki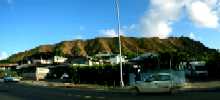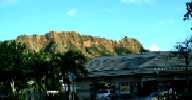 Wednesday - 26 March

Roscoe Waits
Patiently For
Alana To
Open The Door
Roscoe Is
Always begging!
Waikiki From
Duke's Restaurant
Outrigger
Waikiki
Alana
At
Duke's
Tall Alana
& Grandma Hotfoot
It Out Of
Outrigger
Waikiki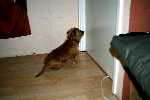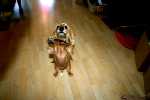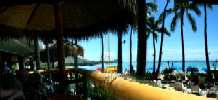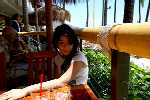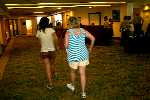 Thursday - 27 March

Alana
Guitar
Alana, Tracey & Dale
Off To Alana's Guitar Lesson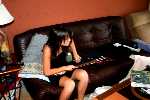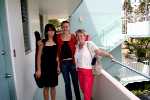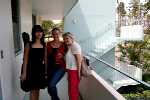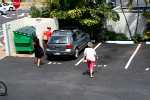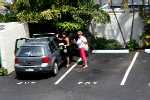 Tree Canopy
Paki Street, Waikiki
Protected
Kuhio Beach
Waikiki
Cool Spots
Kuhio Beach
Kuhio Beach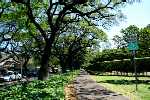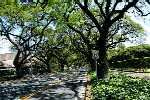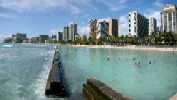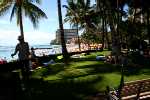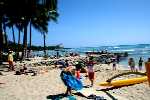 Girls Gone Wild
Surfing Lessons
Waikiki
Stacked Surfboards
Elegant
Moana
Surfrider
Hotel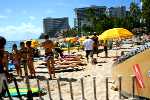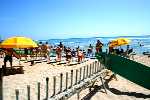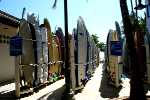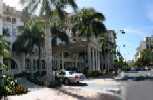 Banyan Tree
Moana Surfrider
Waikiki
Lower Lewers Street
Torn Down & Rebuilt
Halekulani Hotel
Waikiki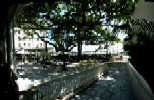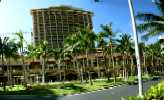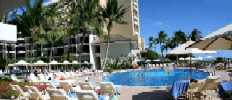 Hotel Where Mike & Pei Stayed
Torn Down & Rebuilding
Koi
Reef
Hotel Pool
Shorebird Restaurant
Outrigger Reef Hotel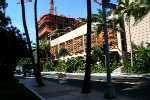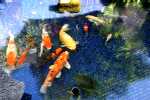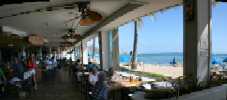 DiamondHead And Outrigger Reef
Hilton Hawaiian Village
Waikiki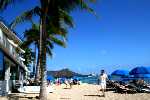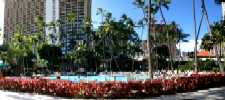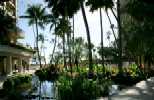 Hilton Hawaiian Village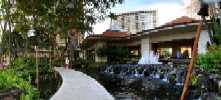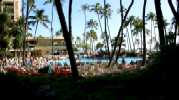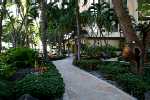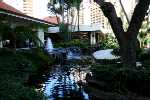 Tapa Bar & Surrounding Area
Hilton Hawaiian Village
Waikiki
Hilton
Hawaiian
Village
Lagoon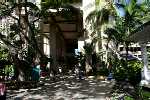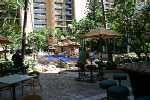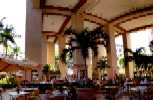 Hilton
Hawaiian
Village
Kalia
Tower
Typical
Waikiki
Surfboard
Carrier
Landmark
Building
Waikiki
Barry &
Girlfriend
Waikiki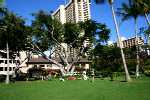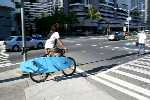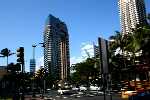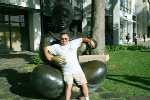 Friday - 28 March

Dale
Shorebird
DiamondHead
From
Shorebird
Shorebird
Cook-Your-
Own Grill
Dale
Shorebird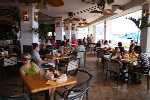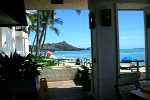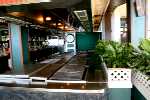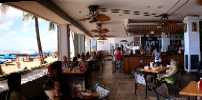 Dale
Outrigger Canoe
Diamond Head
Dale On Halekulani Seawall & Diamond Head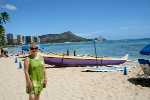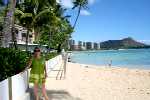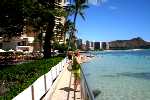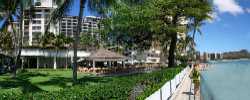 Dale
Waikiki Beach & Diamond Head
Sheraton Waikiki & Royal Hawaiian Hotels
Outrigger
Canoe
Waikiki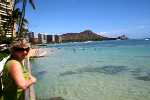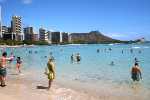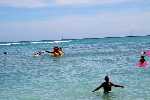 Dale - Kuhio Beach
Kuhio & Waikiki Beaches
Dale
Public
Seating
Waikiki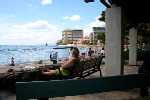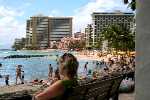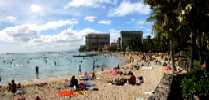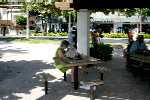 Kuhio Beach, Waikiki
Kalakaua
Avenue
Musicians
Waikiki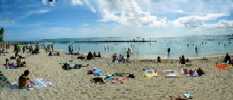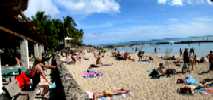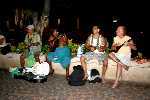 Locals Dance
& Play
Kalakaua Ave
Waikiki
Dale
Hilton
Hawaiian
Village
Jerry Santos
Olomana
Tape Bar
Hilton
Dale
Tapa Bar
Tapa Bar
Hilton
Hawaiian
Village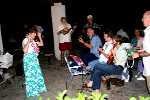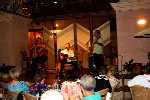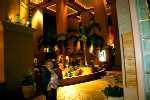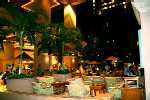 Saturday - 29 March

Dale & Roscoe (The "GrandDoggy")
Purebred Wired-Haired Miniature Dachshund
Pink To
Match Barry's
Eyes !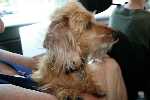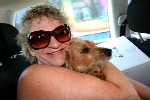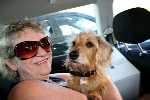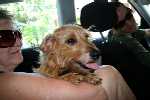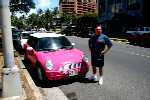 The 21st Annual Great Hawaiian Rubber Duckie Race
Kalakaua Bridge & Ala Wai Canal
(Benefits United Cerebral Palsy Association of Hawaii)
Dale Has
Our Duckie
Adoption
Papers !
The Duckies'
Breakneck Pace
Floating Down
The Ala Wai !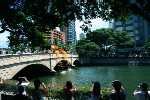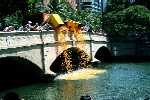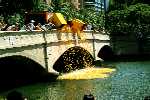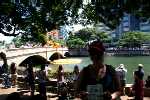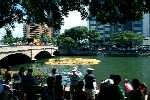 Dale &
A DuckGuard !
Lead
Duckie !
Barry
Landmark
Building
(He Loves The
Architecture)!
Gangway!
Floating
Through!
Finish Line !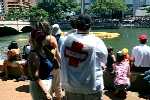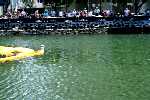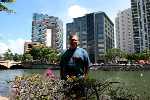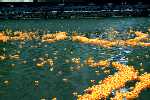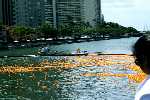 Judges Count
The First 50
Finishers! (Duckies
Are Numbered)
Dale
Rubber Duckie
Spectators Gone
Dale
The Cheescake
Factory
(GREAT Menu!)
We Have Front Row Seats
At Cheescake factory For The
Prince Kuhio Day Parade
Kalakaua Ave, Waikiki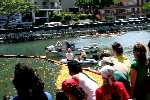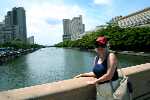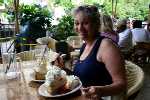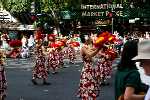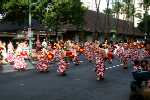 Prince Kuhio Day Parade
Kalakaua Avenue, Waikiki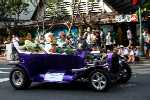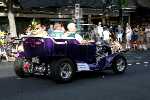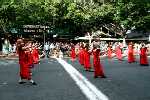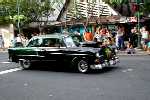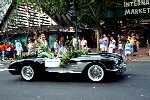 Prince Kuhio
Parade
Hawaiians
Honor
Prince
Kuhio
Concert At Kapi'olani Park
Prince Kuhio Day Celebrations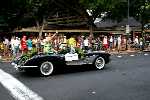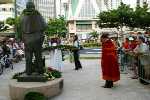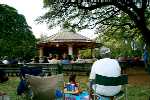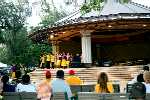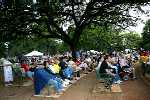 Group & Individual
Hula Performances
Famous Hawaiian Singer & Musician
"Willy K"
Performs For The Crowd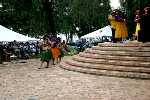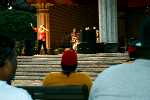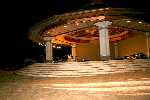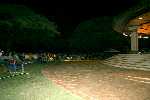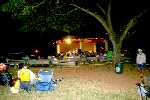 Sunday - 30 March

Tracey & Alana
Chart House Restaurant, Waikiki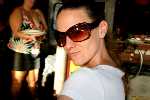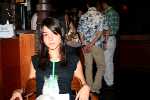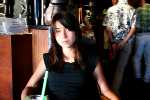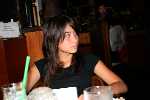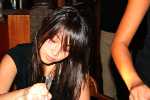 Dean
Lum
Dean
Shimabukuro
Alana
Barry &
Dale
Barry
Dale
Alana
Dean & Dean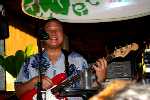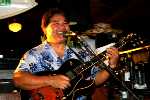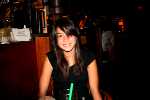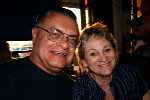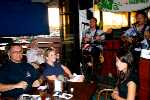 Dean
Dale
Dean
Dean & Dean
Dale
View of Marina
From ChartHouse, Waikiki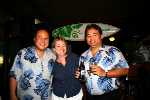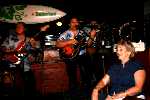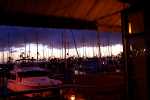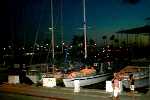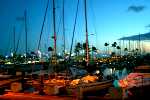 New Friends
From British
Columbia
Do The Hula
Tracey & Dale
Dale
Hilton
Hawaiian
Village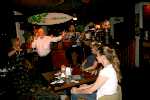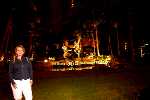 Monday - 31 March
Barry & Alana's Guitar Teacher Harry Koizumi
Featured On Honolulu TV Show - "Nighttime With Andy Bumatai"

Pianist
2nd Floor
Outrigger
Waikiki
The Host
Andy
Bumatai
Cameraman
Guest
Host
Sun Wei
Harry
Gets
Ready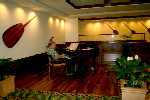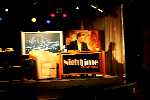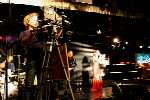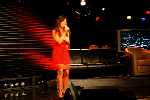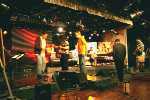 TV Crew Gets
Harry Ready !
Cameras Are Rolling !
Harry Plays Slack Key
Tribute To Hawaiian
Master Raymond Kane
Harry
Is
Interviewed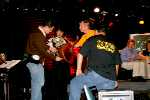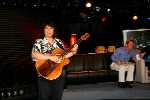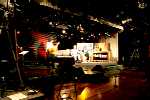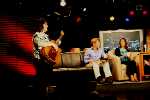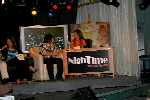 Alana &
Audrey Koizumi
TV Show
Is Over
Dale & Barry
Outrigger Waikiki
After Harry's TV Show Taping
Waikiki's
Kalakaua Street
At Night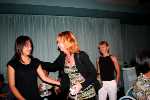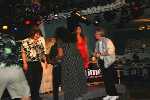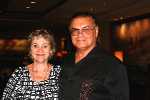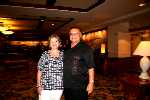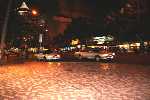 Moana
Surfrider
Entrance
At Night
Waikiki At Night