Most Of July Was Spent Working On The New Kitchen!
Lots Of Carpentry, Plumbing & Electrical And Wallpaper Hanging!
Also, Made The Countertops From Scratch !

04 July - Friday
Barry Makes Countertop
For The Sink
17 July - Thursday
Cabinets Installed!
Countertops Made !
Now The Wallpaper !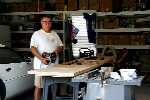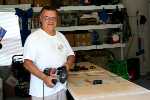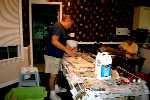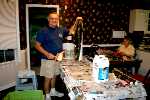 18 July
New Kitchen
New Sink
New Stove
And A Desk
For Dale !
New Fridge
Breakfast
Nook
Stove
Sink
Dishwasher
Desk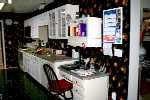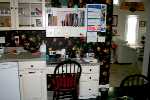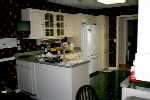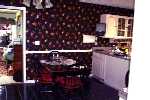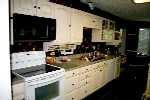 Must Replace
Floor Next,
But That
Will Wait
Until September !