Wednesday & Thursday - 13-14 August
Two Days At The Beach !!
Puglia's Beaches Are Now Jam-Packed With Resort-Like Lidos!

Entrepreneur
Vendor Carries
Clothesrack
Up & Down
The Beach
We Are At Lido Bosco Verde (Green Wood Beach)
Vittoria, Dale, Ludo, Tiziana, Enza, Edo & Alessandra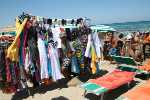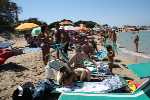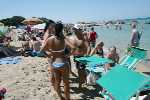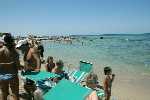 Vittoria
Dale
Enza
Tiziana
Edo
Nino
In August
Huge Crowds!
Factories Close
All Over
Europe.
Enza
Tiziana
Edo & Nino
Ludovico At The Snack Bar
Lido Bosco Verde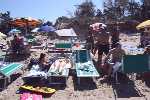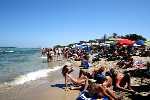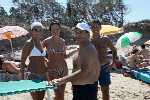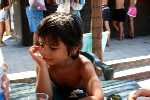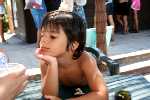 Bar & Snack Bar Areas
Lido Bosco Verde
Bar &
SportsArea
Vittoria
Dale
Old Beach
Tower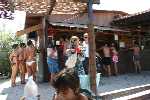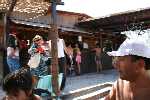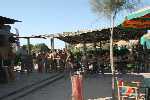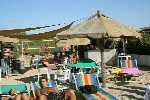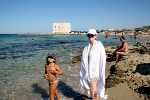 (Thursday - 14 Aug)

Covered
Parking
Lot
We're Back The Next Day
With Katia & Jerome!
The Adriatic Is Clean And The Water Beautiful !
Still Some
Space Left!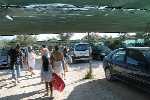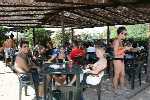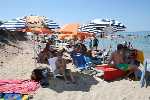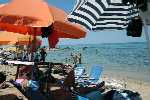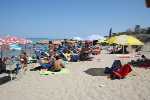 Afternoon Beer
Jerome & Barry
(Bigger Drinker
On The Right :-)
Cisternino
Country Roads
& Walls
Locorotondo
Smart Car
Parked By
Ninos House
Colorful
Flowers In
Nino's Old
Amphora
Katia &
Nino's House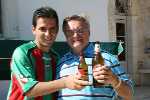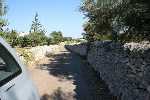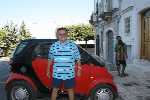 Big Family Party At The Trullo !

Tables End-To-End For 30 People Or So !
Last Time I Saw This Was 28 Years Ago
When The Family Got Together
At Our Carovigno Home - Parco Grande !
Nino & Luigi
Bring More
Meat From The
Fire Pit
Pork, Sausages,
Lamb ...You
Want It?
They Got It!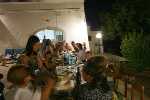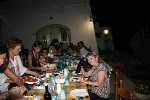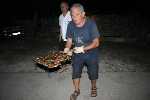 Pizzicata (Puglia Region) Folk Dancing !!

Also Known As 'Tarantella'.
Each region of Italy has its own version.
Dale !
Barry's
Alter-Ego
Joins In !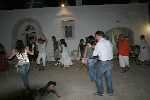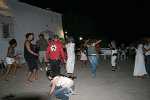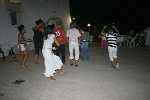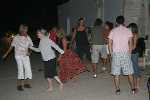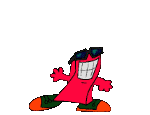 Friday - 15 August
Today We Visit Small, But Beautiful Locorotondo
And In The Evening We're Off To Ostuni !!

Luigi Off To Empty Trash
And Get Bottled Water
Barry
Invites Dale
To Take
A Shower
(She Declines)
Beautiful
Locorotondo
Sits On
A Ridge
The New
Bride Takes
Us On
A Tour !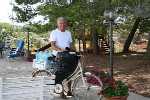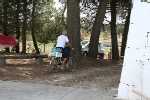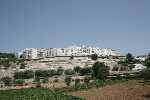 Enza Takes Us Through The Historical Center Of Locorotondo!
Beautiful Architecture. Spacious Pasaageways.
Now We See What We Missed! We Used To Drive On The Outskirts Of Locorotondo And Thought We Had 'Seen The Town'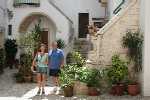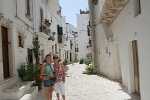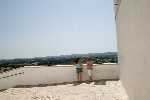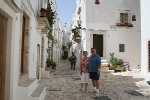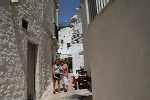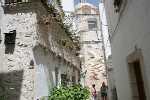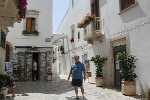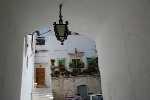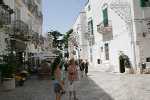 Katia & Jerome
Arrive !
Katia, Jerome & Dale
Locorotondo Is Also Having A Festa !
The Streets Are Full Of Vendors
Pretty
Church
Bell
Tower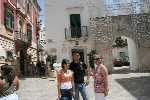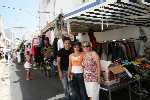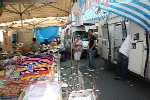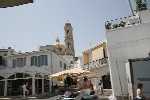 Pretty
Church
Bell
Tower
Nighttime Festa In Locorotondo
Michele's Sister & Her Family, Enza & Dale, Jerome,
Nino & Katia
Katia &
Dale
Festa
Lights
On Every
Street
Musicans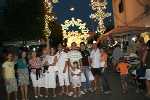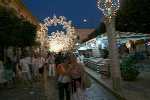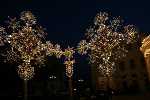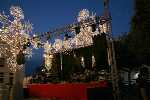 Nino
Dale
Saint's
Procession
Jerome & Dale
Church
Festa
Street
Market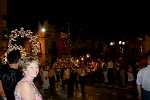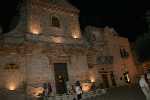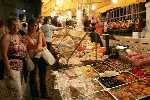 Locorotondo
Festa
Street
Market
Late Night Tour Of Ostuni!
We Had Never Been To This Main Piazza
(We Lived Nearby For Three Years And Thought We Had!).
Hundreds Of August Vacationers Packed The Piazza!
Dale Looks For Ceramic Olive Oil Decanter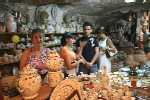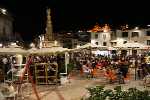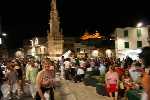 Main Piazza
Dale Beside
Ancient Ruins
Discovered
In 2002
It's Past
Midnight!
Crowds Fill
Ostuni's Piazza!
Street
Musicians
Nino &
Dale
Church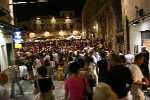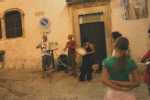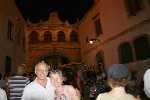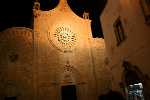 Shops
Still
Open
Nino's
Leg
Hurts
Ostuni
Bell
Tower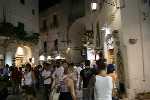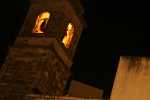 Saturday - 16 August
Visits To Locorotondo And Alberobello !

Maria & Dale
Making Pasta
For
Orecchetti
('Little Ears')
Locorotondo
Barry & Nino
'To Whoever
Doesn't Drink
Wine, God Deny
Also Water' !
Locorotondo
Jerome
Katia
Dale
Alberobello
('Beautiful Tree')
Lunch !
Dale
Katia & Jerome
Jerome & Dale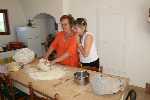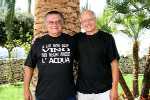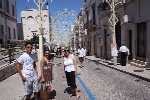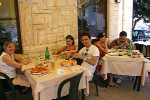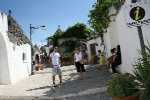 Alberobello
The Regional Center Of Ancient Trulli
(Circular Homes With Conical Roofs)

View Of
Roof Cone
From Inside
Dale
Jerome
Weaver's
Frame For
Making Shawls
Dale, Jerome, Katia
Surrounded By The Trulli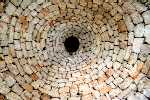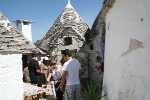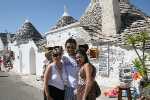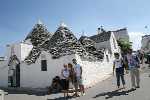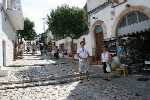 Barry
Jerome & Dale
Dale
Katia
Jerome
Old Trulli !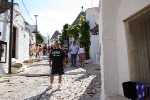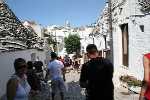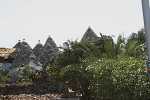 Cisternino
Maria Makes
Homemade
Pasta
Orecchietti
('Little Ears')
Locorotondo
The Restaurants
Are Known For
'Special' Meats
Cisternino
Piazza
Edo & Dale
Cisternino
Free Jazz Concert
Nino