14 - 20 February
Departed Kittery, Maine For Alice & Charlie's Place
In Freedom, New Hampshire
(They have Deep SNOW)!!!

Icy Waterfalls Along New Hampshire's
Spaulding Highway (Route 25 North)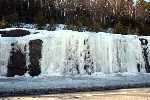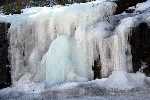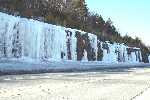 15 February
We Explore Freedom, East Madison And Ossippee New Hampshire

Purity Lake
Frozen Over
King Pine Resort
Purity Lake
East Madison
Dale
Snowbank At
Stone House
Country Store
Ossippee
Typical
Road
Scene
Freedom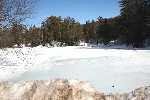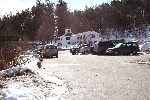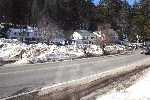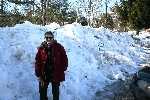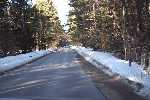 Typical Road
In
Freedom
Ossippee
River
Signs On Trees
Direct Visitors
To Residents'
Homes &
Campsites
Alice & Charlie's
Place !
Still Got
SNOW In
Freedom !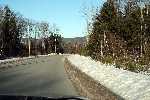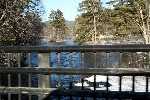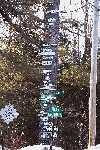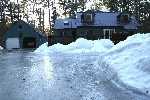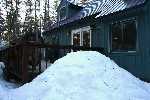 Still Got
SNOW In
Freedom !
You Can
Ice Skate
On The
Driveway !
Charlie's My
Kinda Guy !
Dale & Alice
Dale &
'Alice de la
Flamenco'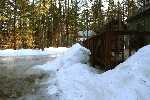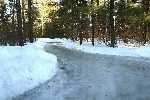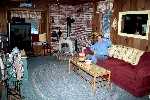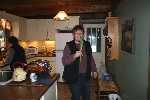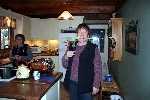 16 February
We Visited The King Pine Resort, East Madison, New Hampshire
A Great Little Family Resort With Ski Slopes, Ski & Snowboarding
Schools, Covered Ice Skating Rink And Cross Country Trails.

Barry & Dale
King Pine
Resort
King Pine Ski Resort
East Madison,NH
Dale & Alice
King Pine
Resort
Main Ski Lift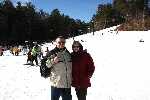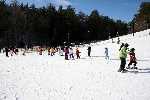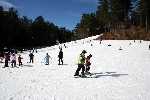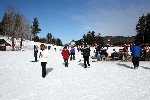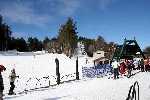 The Main Lift
King Pine Ski Resort
Secondary Lift
And Ski Slope
Beginners Area
Tow Rope
On The Right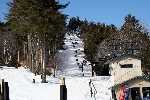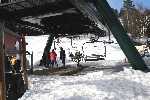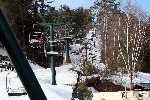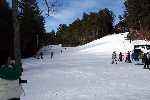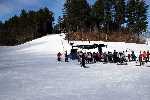 Winter Stream
Rope Lift
For Tubing
Plastic Underbody
Canvas-Covered
Tube !
Three Fantastic Tubing
Runs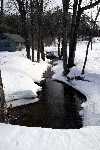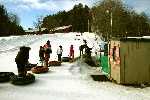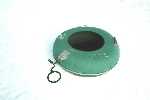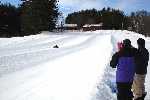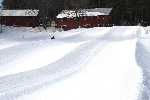 Soft Backstop
And Rubber Mats
To Stop You !
Three
Tubing Runs !
Barry
Snowbank
North Conway
Ice Fishing Houses On Purity Lake
Trucks On The Ice Too !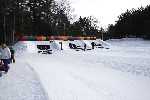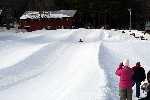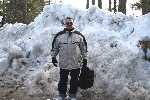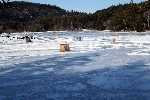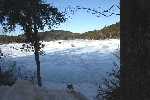 17 February
Alice & Charlie's Daughter Karen & Her Family Are Also Here !

The Kittens
Take A
Break !
Hairdresser
Karen
Tackles A
Tough Job :-)
Dale &
Barry's Favorite
Cousin-In-Law
('FCIL')
Alice
Dale
Karen
Karen & Steve
Hot Tub
In The Snow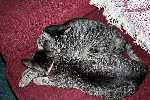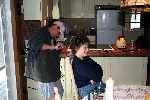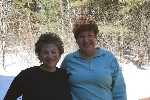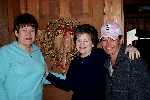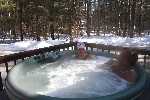 Downtown
Freedom
Charlie's
Truck Is Fixed
(Other Driver Ran
A Red Light)
It Runs
Too !
Conway Scenic Roads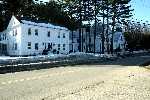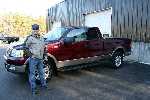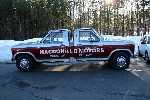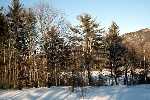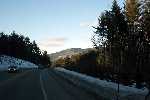 North Conway Floods A Park
To Make A Public Skating Rink
Historic Train Station
North Conway, NH
(Reminds Me Of Disneyland)
Turntable For
Train
Museum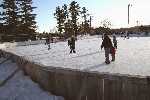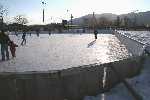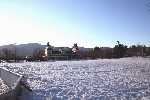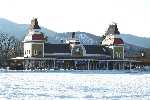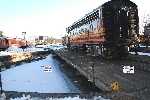 Turntable Swivel For
North Conway Train Museum
Privately-Owned
Railcars
Modified As
Summer Homes
Barry Holds
Back A
Runaway !
Zeb's
General Store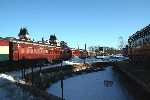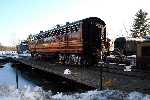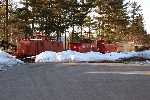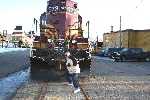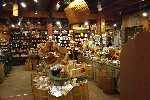 Charlie, Alice & Dale
Zeb's General Store, North Conway, NH
Alice & Dale
(Waiting For
A Horse)
Nighttime
Skiing
At King Pine
Resort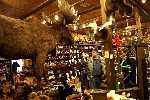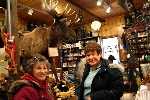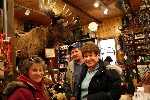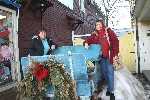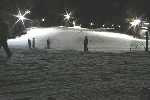 Nighttime
Skiing
The Lodge
King Pine
Nighttime Skiiing At King Pine Resort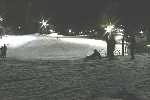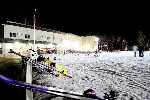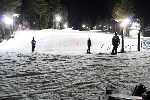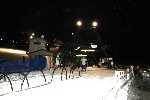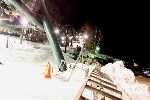 18 February
Today's The Big Day!
After 25 Years, Dale Is Going To SKI Again !

King Pine Has An Assembly-Line
For Renting Your Ski Equipment !
Dale
On Skis !
Dale & Charlie
Head To
The Lift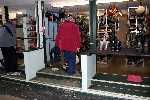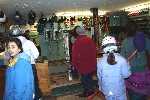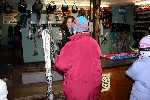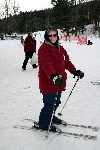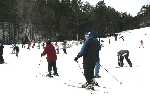 Dale & Charlie
On The Ski Lift
Charlie & Dale
Make Their First Run
Chalie & Dale
Second Run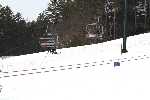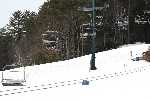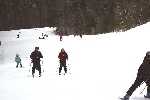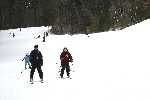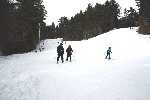 Charlie & Dale
Dale
Second Run
Heading Back
For MORE !
View Of
Slopes From
The Lodge Bar !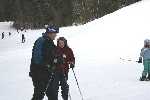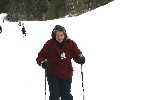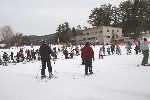 View Of Ski Slopes
From My Perch Inside The Lodge BAR !
(Hey! Somebody's Got To Take The Pictures)!
Main Lift
From
Lodge Bar
View of
Ski Jumps
From
Lodge Bar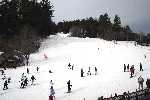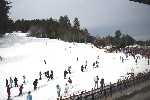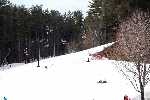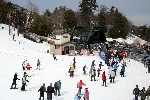 View Of Ski Jumps & Slopes
From Ski Lodge Bar
Tractor Digs Up And Smooths
The Ice And Packed Snow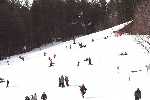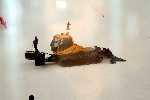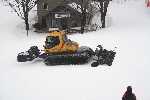 Tractor Is
'Dressing"
The Ski
Slopes
'Pro Skier' Dale
Meets Barfly
Barry At Lodge
Island On
Frozen
Purity Lake
Pine King Resort Buildings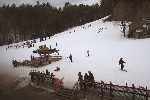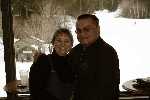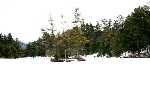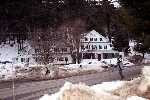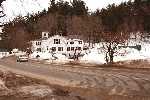 19 February
SNOWSTORM At Alice & Charlie's !!
(I Did My 'Snow Dance') !!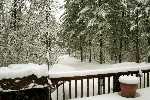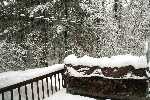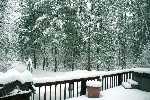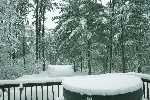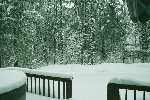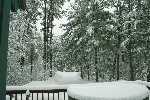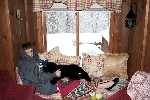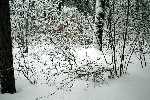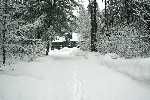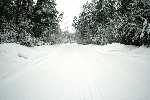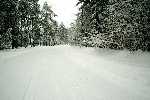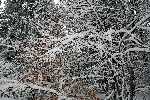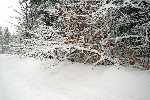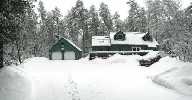 Yay Yea SNOW!
Barry
Makes A
Snowgirl !
Charlie
Shovels
The Deck
(Me Too)
Back To
The Snowgirl !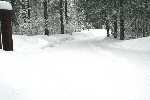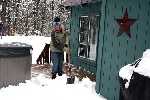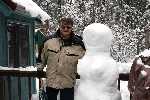 Charlie Runs Snowblower
After Plow Truck Came Through
Barry's Snowgirl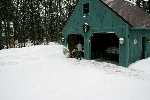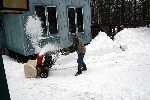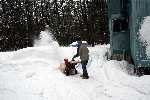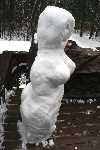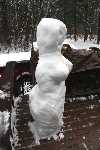 Video Of Us 'TUBING' Tonight (5 - 7 PM)

Click Here To See Video !
<----- (Two MB Download - Be Patient ! )
Fireworks Display At King Pine Resort
It's SNOWING Again !
(YIPPEE!)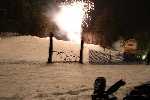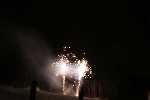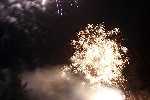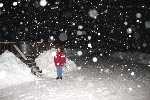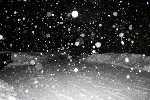 20 February - We Depart Freedom And Drive To
Sharon & Joe King's House (Glen Burnie, Maryland)

MORE SNOW On Our Departure Day !!
Heading
South
22 February
Barry & Joe
We're Leaving
For Myrtle Beach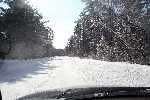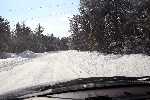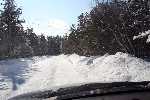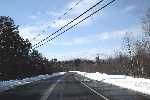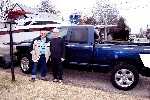 24 February - Karen's BIRTHDAY !!
Chuck Takes
Karen To
Lunch !
Karen
Robin & Bobby