03 Feb- Super Bowl Sunday !
Party At Bobby & Robin Mager's House !

Dale & Robin
Bobby & Friends
Sharon, Dave
Drehan & Friends
Dale
Doug, Chuck,
& A Cast Of
Hundreds





Early Feb - Enza Visits Friends In Formia
On The Coast Near Gaeta (North of Naples)

Enza
Luca & His Wife
Luca Was Best
Man At Enza's
Wedding to Davide
Enza Relaxes
Enza
U.S. Navy Base
In Background
(Monte Orlando)
Enza
Unidentified Town
Probably Formia






10 Feb New England Gets Lots Of Snow !

Alice & Charlie Peterson's House
Freedom, New Hampshire !
Charlie
Clears
The Deck !




14 Feb - Valentine's Day

My Office
Dale
Bonnie & Rick
10th Anniversary
Club 2001
North Myrtle Beach
26 Feb
My New
DVD Rack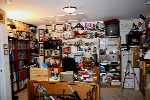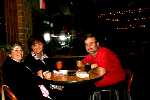 27 Feb - More Snow Hits Freedom, New Hampshire !!
Dale's Cousins Alice & Charlie Peterson Dig Out !!
If We Weren't On Our Way To Hawaii We'd Visit !

There's A Deck Under All That
Pretty, White Fluffy Stuff !! !
Eureka!
Deck Post
Still Above
The Snowline :-)
Charlie
Uses Snowblower
To Clear
Garage